2nd Regional
TIAFT Meeting in Turkey
30th October - 2nd November, 2016
WOW Topkapi Palace
Antalya - Turkey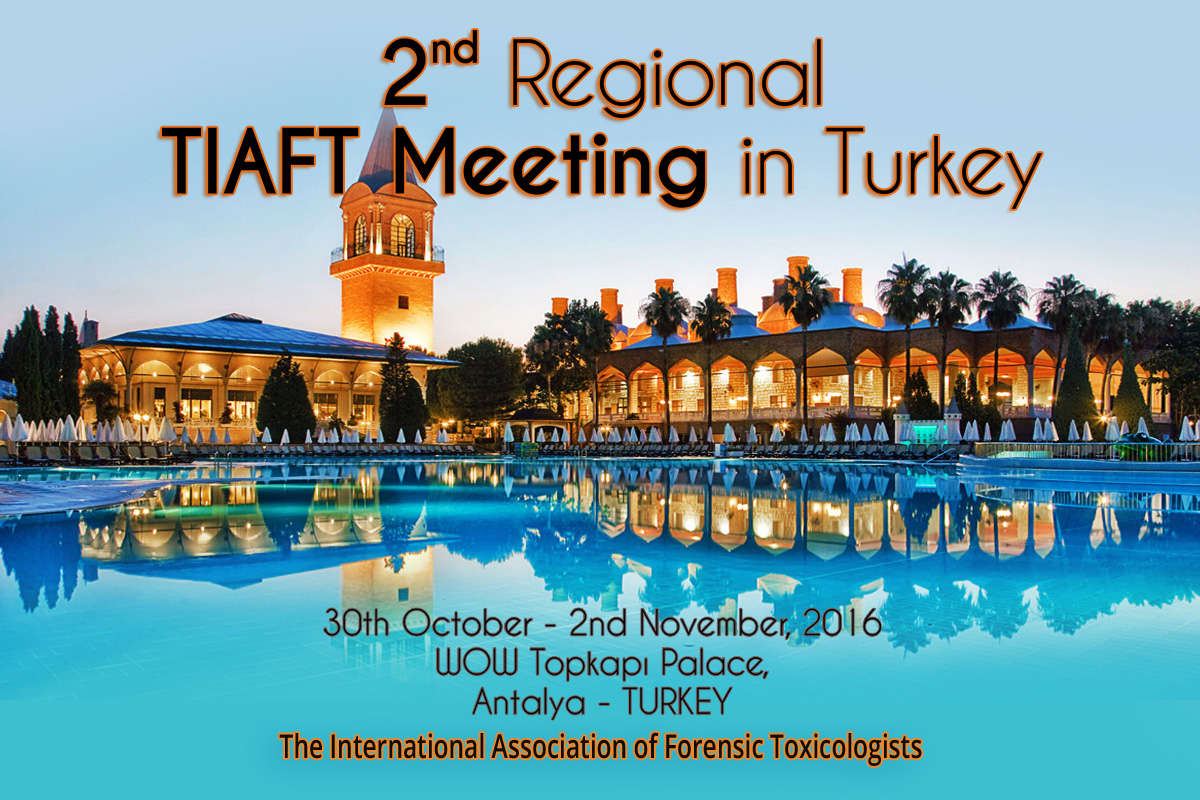 Dear Colleagues,
On behalf of the Society of Forensic and Clinical Toxicology and the Organizing Committee, we invite you participate in the 2nd Regional Meeting of The TIAFT to be held in Antalya, Turkey from the 30th October –2nd of November, 2016.
The main theme of the meeting is to point out the importance of toxicology in a large number of fields aiming to communicate and establish links to new research ideas. The Meeting will create opportunities for participants to present and share experiences, explore new directions and debate topics with experts throughout the world. During the Congress, you can find the chance to combine recent knowledge and the latest research findings.
The science will be complemented by a social program not only to make delegates feel welcome but also to make them experience the history and hospitality of Antalya. Antalya is located in the South of Turkey and inherits historical traces of great civilizations as it has been a host town to many civilizations during history and natural beauties.
We cordially invite all those interested in attending the Conference to make the meeting an event to remember.
We look forward to meeting you in Antalya.
Best Regards,
Serap Annette Akgür & Nebile Daglioglu
XII TIAFT Latin-American Regional Meeting
I ENCUENTRO DE JÓVENES TOXICÓLOGOS LATINOAMERICANOS (YScLat)
November 9-12, 2016
Universidad de Costa Rica
San José, Costa Rica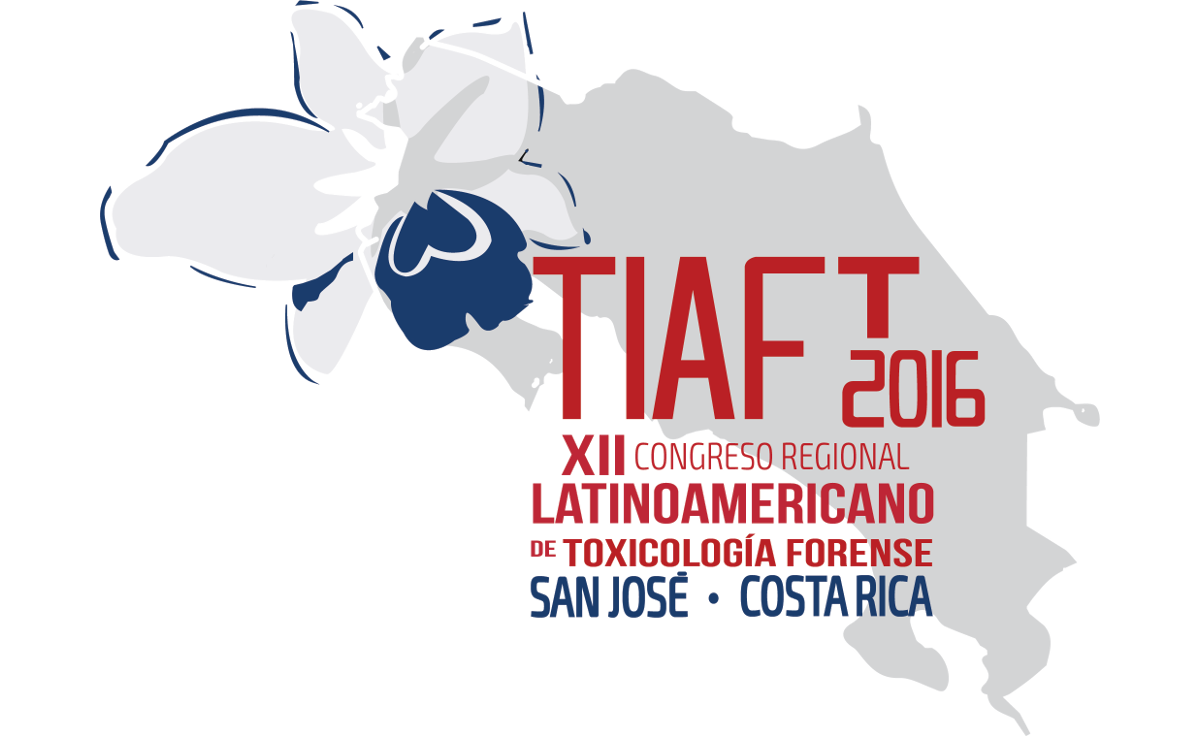 Dear Colleagues and Friends in TIAFT,
We are delighted to invite you to the 2016 TIAFT LATINAMERICAN REGIONAL MEETING in San José, Costa Rica, from November 9th to November 12th, 2016.
This is the first time that a TIAFT Regional Meeting will be hosted in a Central American or Caribbean country. The main purpose of this event is to focus on the issue of Alcohol and DUI, Drug Abuse and NPS; pre-analytical difficulties, Validation of Methods in Analytical Toxicology, alternative matrices, Environmental Toxicology and Molecular Toxicology, amongst other topics of interest.
Now is the time to submit your abstracts, and begin planning your registration and hotel bookings; you will be able to do all of this online. The meeting will be held in the main auditorium of Ciudad de la Investigación, at University of Costa Rica.
Costa Rica is an amazing destination, with numerous tourist attractions, friendly people, amazing sightseeing opportunities close to San Jose, and beautiful beaches, both, in the Caribbean Sea and in the Pacific Ocean. There are plenty of hotels close to the venue, with diverse recreational opportunities within walking distance and a wide variety of restaurants and coffee shops close by. We will do our best to please your expectations.
Costa Rica is waiting for you!
Freddy Arias Mora, Presidente
---
Past Events