The TIAFT NPS Committee was created in 2018 with the overall purpose and scope of acting as a conduit and source of information pertaining to the toxicological analysis and interpretation of NPS (new/novel psychoactive substances) for TIAFT members and external organisations to support the aims of the TIAFT organization by promoting cooperation, discussion and the exchange of ideas.
---
Aims of the Committee
The NPS Committee has some key aims and objectives:
UNODC collaboration and Tox Portal promotion, awareness and support (www.unodc.org/tox)
assist co-ordinating, networking and collaboration of NPS committees
monitor NPS trends and produce Bulletin articles when appropriate
provide guidance and advice concerning NPS where required
Within these, the NPS Committee will (as appropriate):
Adopt, coordinate and/or develop evidence-based toxicologically relevant guidance in relation to NPS which may include identifying gaps in existing knowledge or practice;
Support the work of national and international organisations within the field of NPS, including drug trends, early warning systems or equivalent;
Collaborate with other professional organisations and committees in relation to NPS (e.g. SOFT)
Communicate activities, accomplishments, issues and progress to the TIAFT Board and in conjunction with other TIAFT Committees, as required;
Collate and highlight to members NPS updates to assist in the provision of analytical testing scopes and providing individual drug monographs of NPS (e.g. as a bulletin article)
---
Current Committee
The NPS Committee consists of:
Chair
Simon Elliott (United Kingdom)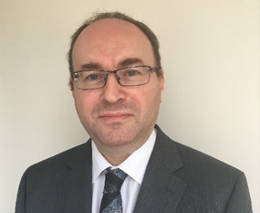 A TIAFT member for over 20 years and current TIAFT Board member, Simon is a Consultant Forensic Toxicologist and Director at Elliott Forensic Consulting Ltd and Toxicology UK Ltd. He is the current chair of the UK & Ireland Association of Forensic Toxicologists (UKIAFT) and hosted the TIAFT2019 annual meeting in Birmingham. He has significant clinical and forensic toxicology experience providing analytical and interpretative evidence to healthcare professionals and the Courts (criminal, civil and Coronial). He has a PhD from the University of Birmingham in relation to GHB and a BSc (Hons) in Biochemistry from the University of Bath.
As well as being a co-editor of "Clarke's Analysis of Drugs & Poisons" and on the editorial board of various toxicology journals, Simon is an author of numerous papers and some book chapters, with many involving NPS. He has advised the European Monitoring Centre for Drugs and Drug Addiction (EMCDDA), the World Health Organization (WHO) and United Nations Office on Drugs and Crime (UNODC) for many years, especially in relation to NPS.
Committee Members
Alicia Evans (South Africa)
Luis Ferrari (Argentina)
Dimitri Gerostamoulos (Australia)
Teemu Gunnar (Finland)
Ruri Hanajiri (Japan)
Sherri Kacinko (United States)
Diana Kappatos (New Zealand)
Eunmi Kim (Korea)
Luke Rodda (United States)
Svante Vikingsson (United States, formerly Sweden)