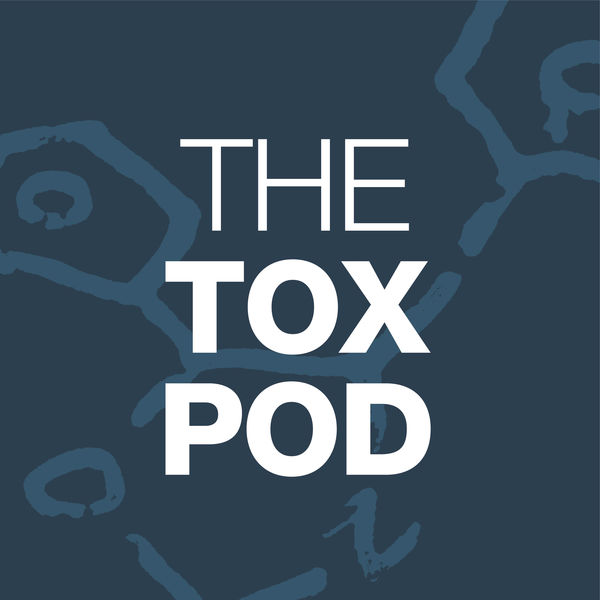 The Toxpod is a podcast all about forensic toxicology. Produced by Tim Scott and Peter Stockham, on behalf of The International Association of Forensic Toxicologists, the podcast aims to promote conversation among forensic toxicologists everywhere. From cutting-edge research to practical lab tips, Tim and Peter delve into the fascinating (and sometimes mystifying) world of forensic toxicology and seek perspectives from others working in a range of different contexts within the field. With hundreds of listeners from every corner of the world – subscribe to The Toxpod now, and join the conversation.
2022
April 20 - Medicinal Cannabis (live at FACTA2022)

We continue with another episode recorded live at FACTA2022 in Brisbane, Australia.

It's a panel discussion on medicinal cannabis featuring Associate Professor Vicki Kotsirilos, Professor Olaf Drummer, Professor Thomas Kraemer, and Dr. Samuel Banister.

Listen here

April 13 - Old Approaches to Fresh Problems (live at FACTA2022)

We finally attend a real life conference again, and turn the conference theme, "Fresh approaches to old problems" , on its head! Recorded live at FACTA2022 in Brisbane, Australia.

Listen here

April 7 - NPS update April 2022

Keeping up to date with New Psychoactive Substances is hard! We've assembled a crack team of experts to help us do just that:

Michael Evans-Brown, EMCDDA
Conor Crean, UNODC
Alex Krotulski, CFSRE

These updates will be a regular part of our podcast schedule, letting you know about recent developments in NPS markets, detection and harms. In this episode we discuss Early Warning Systems and potential changes in the synthetic cannabinoid market.

Listen here

April 2 - TIAFT Bulletin preview - Issue 52(1)

We'll be previewing issues of the TIAFT Bulletin as they are released each quarter.

Special thanks to Jennifer Schumann and Sarah Wille, editors of the TIAFT Bulletin. For more information on the Bulletin, including how to submit content, click here.

Listen here

February 18 - Mythbusting at TIAFT Virtual 2022

We were at the TIAFT Virtual Conference in February! This episode is audio from a couple of sessions we did there - busting some more myths in forensic toxicology.

Plus we had our first ever competition! Stay tuned til the end to find out who won the prestigious Toxpod mug...

Listen here
2021
---
Older episodes can be found here
---
The Toxpod is produced by:
Tim Scott (Australia)

Tim holds a BSc (Hons) from Flinders University and has worked in the Toxicology section at Forensic Science South Australia since 2002, where his current position is Team Leader. He is an adjunct academic at Flinders University and is a member of The International Association of Forensic Toxicologists (TIAFT), the Society of Hair Testing (SOHT), the Australian and New Zealand Forensic Science Society (ANZFSS), and is a board member of the Forensic and Clinical Toxicology Association (FACTA). He loves to talk about forensic toxicology any chance he gets – although his wife and four children do not seem particularly keen to listen, which is probably why he started a podcast. His interests include drug screening using HRMS and the interpretation of post-mortem drug concentrations.
e-mail: toxpod@tiaft.org
Peter Stockham (Australia)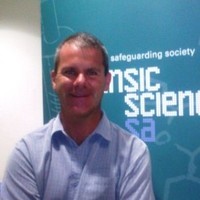 After completing his BSc (Hons) in Organic Chemistry at the University of Adelaide, Peter started his scientific career in hospital research and water quality laboratories. He joined Forensic Science South Australia in 2000 and was heavily involved in the lab's early adoption of innovative LC-MS and LC-HRMS techniques. Besides his daily reporting, casework and quality responsibilities, his recent interests include analysis of hospital emergency department samples to monitor drug trends, development of NPS suspect-screening techniques, encouraging sharing of information between toxicology labs, and trying not to take life too seriously. He is a member of FACTA and ANZFSS, and is the Australian Regional Representative for TIAFT. A scientist at heart, Peter is always aware of the rare privilege it is to have a career in a field where science and service are cornerstones, and where innovation and collaboration is the norm, if not a necessity.
e-mail: toxpod@tiaft.org
The Toxpod is a production of The International Association of Forensic Toxicologists. The opinions expressed by the hosts are their own and do not necessarily reflect the views of TIAFT or their employer.
---