The TIAFT Communications Committee was created in 2013 (renamed from Social Media Committee in 2018) to support the aims of the TIAFT organization by promoting cooperation, discussion and the exchange of ideas among TIAFT members.
---
Aims of the Committee
The primary objective of the Communications Committee is to disseminate timely and accurate information about the organization's policies, programs, services and events (such as the Annual Meetings). This is done via the website and social media pages (Twitter, LinkedIn, Facebook).
The secondary objective is to serve the TIAFT community by providing platforms to members for sharing toxicology-related information. Amongst others, this is done via:
The Facebook discussion group, where members can ask questions or disseminate relevant information;
The Careers Centre, where toxicologists can look for job offers in their area of expertise posted by employers worldwide.
---
Current Committee
Chairs
Brigitte Desharnais (Canada)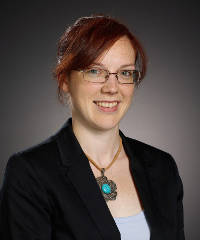 Born in Montréal (Canada), Brigitte obtained her Ph.D. in chemistry from Concordia University (Montréal). She has been a TIAFT member since 2015 and is now the Communications Committee co-chair as well as the Regional Representative for Canada.
Brigitte obtained several scholarships and awards through her career highlighting the quality of her research and outreach work. She received the TIAFT Young Scientists Award for Best Oral Presentation in 2015 and the TIAFT Best Bulletin Paper Award in 2019. She was also the Michel Bertrand Mass Spectrometry Award recipient, awarded for an exceptional contribution to the understanding and practice of mass spectrometry over the course of doctoral studies.
Brigitte is currently the Head of Toxicology Research & Development at the provincial forensic science laboratory, the Laboratoire de sciences judiciaires et de médecine légale. Her research focuses on the application of mathematics and statistics in analytical chemistry and forensic toxicology, as well as analytical method development.
e-mail: communications@tiaft.org
Rebecca Hartman (United States)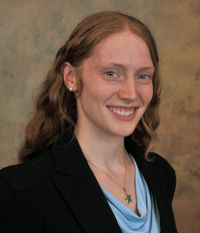 Born in Rochester, NY, (USA), Rebecca received her Ph.D. in Toxicology from the University of Maryland, Baltimore in 2015. Her research, conducted at the National Institute on Drug Abuse (USA), focuses on drugged driving. Her research was recognized through the SOFT Educational Research Award in 2013 and the AAFS June K. Jones Scholarship in 2015.
A TIAFT member since 2010, Rebecca was a founding member of the Committee and currently serves as co-chair. She is also a member of SOFT and AAFS.
Rebecca is currently the Chief Toxicologist at the Monroe County Office of the Medical Examiner, Rochester, NY, USA, where she heads a laboratory performing diverse casework including postmortem, driving under the influence, and drug-facilitated crimes. She also serves as faculty in the University of Rochester Medical Center's Forensic Pathology Fellowship Program, operated through the Medical Examiner's Office.
e-mail: communications@tiaft.org
---
Committee Members
Gianpaolo Brusini, PhD (Italy)
Senior Webmaster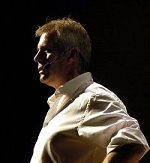 Born in Mantova, Italy, Gianpaolo is a TIAFT member since 1994. He received his degree from the University of Padova in 1985 in pharmaceutical chemistry. From 1986 to 1991 he was mass spectrometry application manager at FISONS instruments. From 1991 to 1999, he worked as a researcher at the Centre of Behavioural and Forensic Toxicology of the Hospital and University of Padova, Italy. During this period he developed several informatic tools for scientific applications and created dozens of web sites for local and international scientific societies. From 1999 to 2013, he was the Scientific Manager of San Patrignano, the world's largest rehab community for drug addicts, where he also managed the multimedia department. In this office he created WeFree, an international network developed in collaboration with the UN which includes hundreds of Communities, Scientific Institutions and local and international Governmental Organizations.
In 2013, he moved to Turin where he started Bibibus, a communication&events agency passionate about working in the Arts, Science & Culture fields.
Svante Vikingsson (United States)
Webmaster, Facebook discussion group manager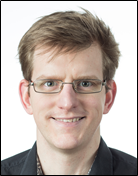 Born in Åtvidaberg, Sweden, Svante obtained his MSc in Chemistry from Linköping University in 2007. He obtained a PhD in Medical Science from Linköping University in 2012.
Svante has been a member of TIAFT since 2014 and received the TIAFT Young Scientists Award for Best Oral Presentation in 2016. He joined the Communications Committee in 2018 and the NPS Committee in the same year. He is also a member of SOFT, AAFS and the Nordic Association of Forensic Toxicologists (NAFT).
Svante is currently employed as a Research Forensic Scientist within the National Laboratory Certification Program (NLCP) at RTI International.
Lars Ambach (Germany)
Twitter account manager, Facebook discussion group manager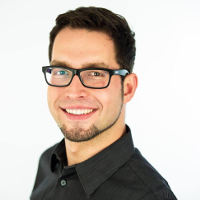 Born in Berlin, Germany, Lars graduated in Chemistry in 2009 at Humboldt University Berlin (Germany) and completed his Ph.D. at the Institute of Forensic Medicine Bern (Switzerland) in the Department of Forensic Toxicology and Chemistry. After spending three years as a postdoctoral researcher at the Laboratory of Toxicology at Ghent University, Belgium, Lars is now the specialist coordinator for forensic toxicology at Labor Berlin, Europe's biggest hospital laboratory. His research interests include new psychoactive substances and alternative matrices.
Lars has been a TIAFT member since 2011 and has received the TIAFT Young Scientists Award for Best Oral Presentation in 2012. He is also a member of AAFS and GTFCh. As a member of the Communications Committee, he manages TIAFT's Twitter account as well as the Facebook discussion group.
Nikolas Lemos (United Kingdom)
Twitter account manager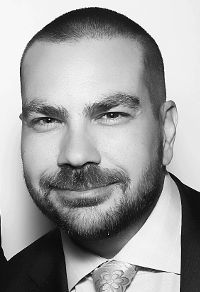 Professor Lemos is a native of Greece. He is board-certified in forensic toxicology. His degree is in forensic chemistry/criminalistics from SUNY – College at Buffalo (USA). His postgraduate qualifications include a MSFS from CUNY - JJCCJ (USA) and a PhD in Forensic Medicine and Science from the University of Glasgow (UK). He served as SL at London's LSBU and as Head of Forensic Toxicology at London's St George's Hospital Medical School. In 2003. he took the position of Chief Forensic Toxicologist in San Francisco. In 2018, he was appointed Director of Cameron Forensic Medical Sciences at Barts and The London (UK). He has academic positions in Athens, London, San Francisco and St Louis and has testified in over 335 trials around the world. He has co-authored 85 peer-reviewed papers and abstracts. In 2005, he was awarded a Proclamation of Achievement by the 109th USA Congress "for dedicating his life and career to community safety and social awareness".
Mateus Bergamaschi (Brazil)
LinkedIn page manager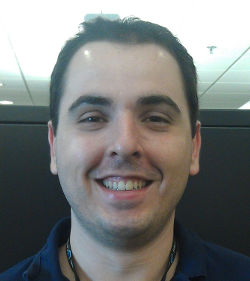 Born in Ribeirao Preto, SP, Brazil, Mateus obtained his bachelor's degree in Pharmacy and Biochemistry from University of Sao Paulo, Brazil in 2008 and completed his Ph.D. in toxicology with honors at the University of Sao Paulo, Brazil in 2012. His research, conducted at the University of Sao Paulo and the National Institute on Drug Abuse (Baltimore, USA), focused on cannabinoids quantification in human specimens and anxiolytic effects of cannabidiol in humans. From 2012 to 2014 he was a postdoctoral researcher at the Ribeirao Preto Medical School, University of Sao Paulo, Brazil. He has been a TIAFT member since 2012.
Amine Larabi (France)
Facebook page manager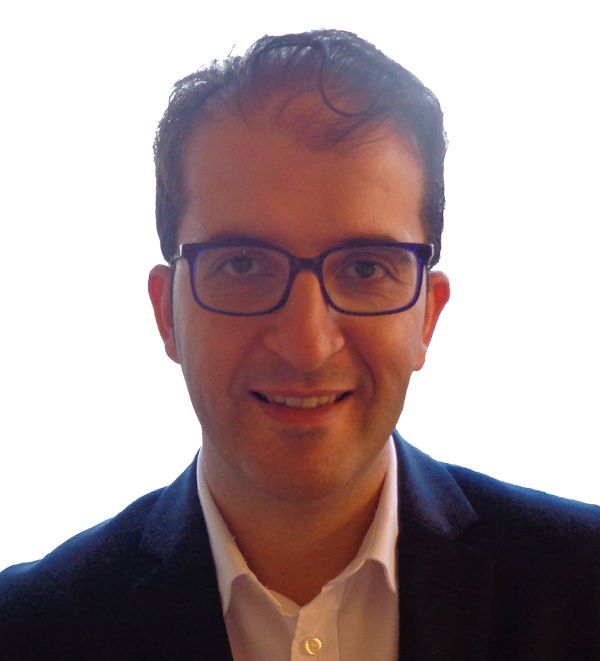 Born in Algiers, Algeria, Amine obtained his Pharm.D. and his degree in clinical chemistry and toxicology from the University of Medicine of Algiers (Algeria). He also has a Ph.D. in pharmacology and toxicology from the University of Medicine of Versailles-Paris Saclay. He is currently holding a position as a forensic toxicologist at the laboratory of Pharmacology-Toxicology in Garches (France). His research focuses on new psychoactive substances and hair testing.
Amine has been awarded by the French Society of Analytical Toxicology (SFTA) for the best publication in the journal ToxAc in 2016 where he is now holding a position as associate editor. He also received Young Scientists Award for Best Oral Presentation in 2018 from the Moroccan Society of Clinical and Analytical Toxicology (SMTCA) and Elsevier Reviewer recognition in 2017 and 2018. He is a member of TIAFT, SFTA and SOHT and serves as reviewer in several international peer-review journals.
Alain G. Verstraete, MD (Belgium)
Facebook page manager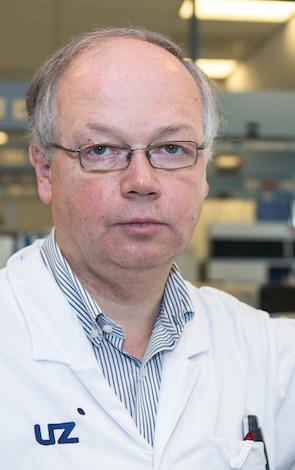 Alain Verstraete studied medicine at Ghent University, and specialised in Laboratory Medicine and in vitro Nuclear Medicine at Ghent University Hospital. Since 1987 he is responsible for the Toxicology Laboratory of Ghent University Hospital. He currently is part-time senior full professor at the Faculty of Medicine and Health sciences of Ghent University. His main research interests in the past 25 years have been driving under the influence of psychoactive substances and therapeutic drug monitoring of beta-lactam antibiotics in intensive care patients. He has been a TIAFT member since 1988, and served as TIAFT president between 2011 and 2014. He received several scientific awards: 2002 TIAFT award for excellence, 2002 ICADTS Haddon Award, 2002 AACC outstanding speaker award, 2005 Grand Prix de la SFTA, 2017 Irving Sunshine award of the IATDMCT and 2018 Alan Curry award from TIAFT. He has 197 publications in Web of Science and his Hirsch index is 30.
---
Contact
To contact the TIAFT Communications Committee, write to communications@tiaft.org
Past Committee Members
Véronique Dumestre-Toulet (France) Facebook page manager 2013-2018