The Code of Ethics is intended to create a culture of proper ethical behavior and professional responsibility among TIAFT members.
In accordance with Article 4 of the TIAFT Constitution, a member may be censured or expelled from TIAFT for unethical or other conduct detrimental to the profession of forensic toxicology or to TIAFT as an organization.
---
Aims of the Committee
The role of the Ethics Committee is to investigate complaints brought against TIAFT members and to recommend an action to the Executive Committee of TIAFT.
The duty of the Ethics Committee is also to have all complaints of an ethical nature resolved in a confidential and timely manner, if at all possible.
---
Code of Ethics
The web site contains a copy of the Code of Ethics in both English and Spanish.
It is vital that all TIAFT members acknowledge their agreement with the TIAFT Code of Ethics when they apply for membership. In addition, members are required to annually review and acknowledge their continued agreement as long as they remain a member of TIAFT.
Reporting a Possible Code Violation
An ethics complaint regarding a member of TIAFT must be submitted in writing to the TIAFT president, who will forward the complaint and associated information and any documentation to the committee for their review and recommendation.
The TIAFT Ethics Committee Handbook details the policies and procedures to be followed by the Ethics Committee and the Executive Committee.
All correspondence will be kept strictly confidential.
---
Current Committee
The Ethics Committee consists of:
Chair
Olaf H. Drummer (Australia)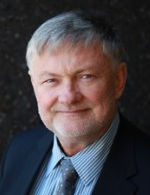 Olaf is a forensic pharmacologist and toxicologist. Recently he retired as Deputy Director (Academic Programs) at the Victorian Institute of Forensic Medicine, and Professor and Head of the Department of Forensic Medicine, Monash University. He is now a part time forensic toxicology consultant specialist for the Victorian Institute of Forensic Medicine.
He was a past President (2008-2011) of TIAFT as well as having served as treasurer (1998-2005), and was the past and inaugural President of the Forensic and Clinical Toxicology Association of Australia (FACTA inc; 2010-2016).
He has received a number of awards including the Alan Curry award in 2016 from TIAFT and is an honorary Fellow of the Royal College of Pathologists of Australasia (RCPA), a founding fellow of the Faculty of Science within the RCPA; a fellow of the Australasian College of Biomedical Scientists (ACBS) and a honorary fellow of the Faculty of Forensic and Legal Medicine of the Royal College of Physicians of London (UK).
Committee Members
Frank Peters (Germany)
Yi Ju Yao (Singapore)
Robert Osiewicz (USA)
Eleuterio Umpierrez (Uruguay)