TIAFT President
Dimitri Gerostamoulos, PhD (Australia)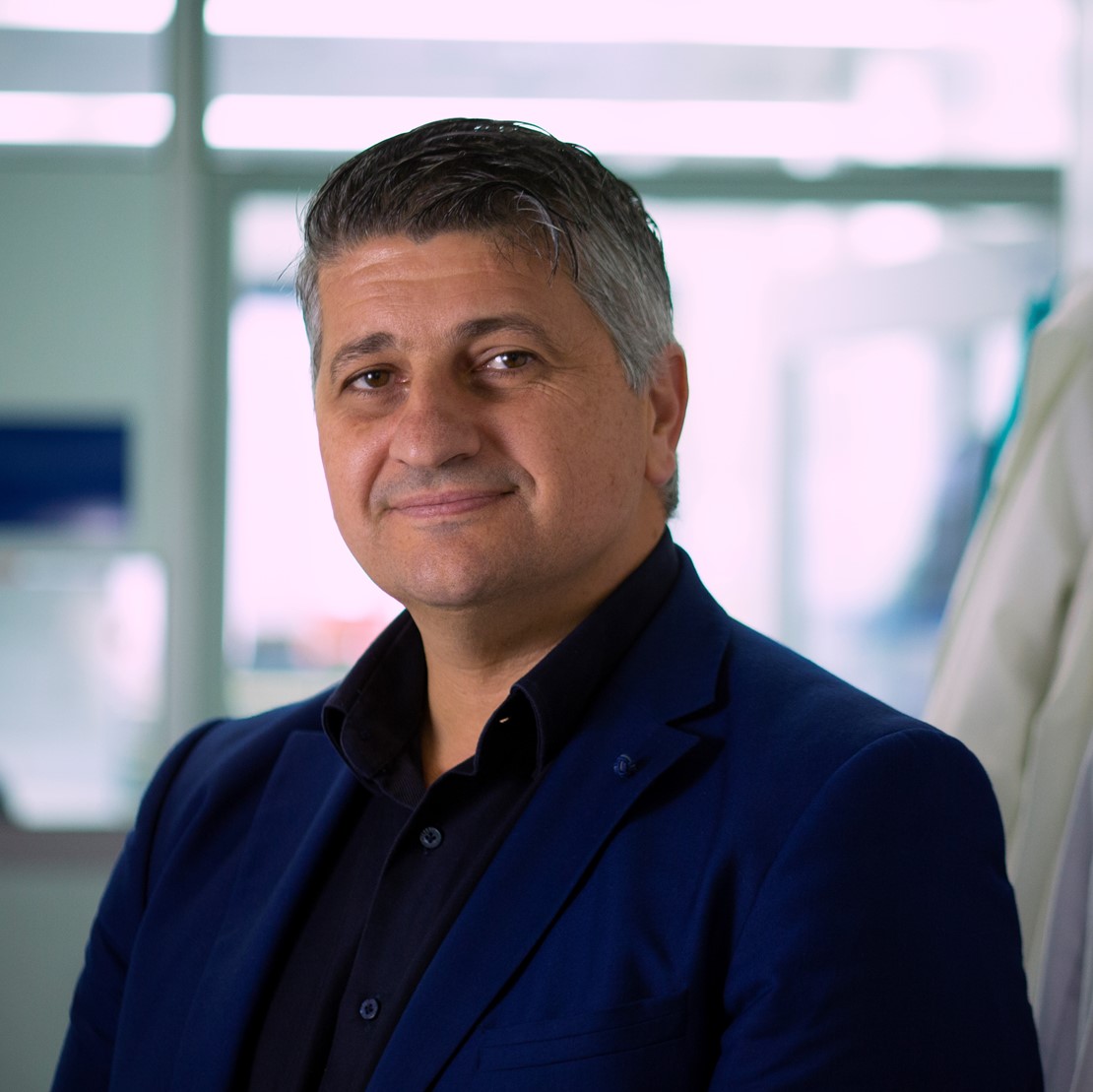 Dr. Gerostamoulos is the Head of Forensic Sciences and Chief Toxicologist at the Victorian Institute of Forensic Medicine in Melbourne, Australia. He is a Toxicologist and Pharmacologist and holds a Degree of Doctor of Philosophy (Medicine) in the field of Forensic Toxicology and a Bachelor of Science (Honours) Degree, both from Monash University. He is also an Associate Professor in the Department of Forensic Medicine at Monash University.
Dr. Gerostamoulos is also a member the Society of Forensic Toxicologists (SOFT), Forensic and Clinical Toxicology Association of Australasia (FACTA Inc) and The Australian and New Zealand Forensic Science Society (ANZFSS). He is an approved assessor for the National Association of Testing Authorities, Australia (NATA) in Forensic Science. Further, Dr. Gerostamoulos was awarded the TIAFT Award for Excellence in Hamamatsu in 2012 and is a Founding Fellow of the Faculty of Science, Royal College of Pathologists Australasia. He is currently the President of Forensic and Clinical Toxicology Association of Australasia (FACTA Inc.).
Dr. Gerostamoulos has given evidence in numerous cases in many courts and inquests in the field of forensic toxicology and pharmacology and has provided opinions on a number of other cases around Australia in relation to the pharmacology of drugs, effects of drugs in drivers, analytical and toxicological issues. He has published many papers in peer reviewed journals, book chapters, e-book and drug monographs.
As a TIAFT member since 1993, he attended his first meeting in Leipzig. Since that time, he has been an active TIAFT member attending many meetings and expanding his connections with many friends and colleagues. Dr. Gerostamoulos recognizes that TIAFT is a very special organization that seeks to advance the science of forensic toxicology through annual meetings, workshops, regional meetings, funded scholarships and collaborations. He has served as a past bulletin editor and has contributed to the history of TIAFT.
Dr. Gerostamoulos looks forward to serving the TIAFT membership and Executive Board for the benefit of the organization.
Victorian Institute of Forensic Medicine
65 Kavanagh St,
Southbank 3006, Victoria, AUSTRALIA
TIAFT President Elect
Simon Elliott, PhD (United Kingdom)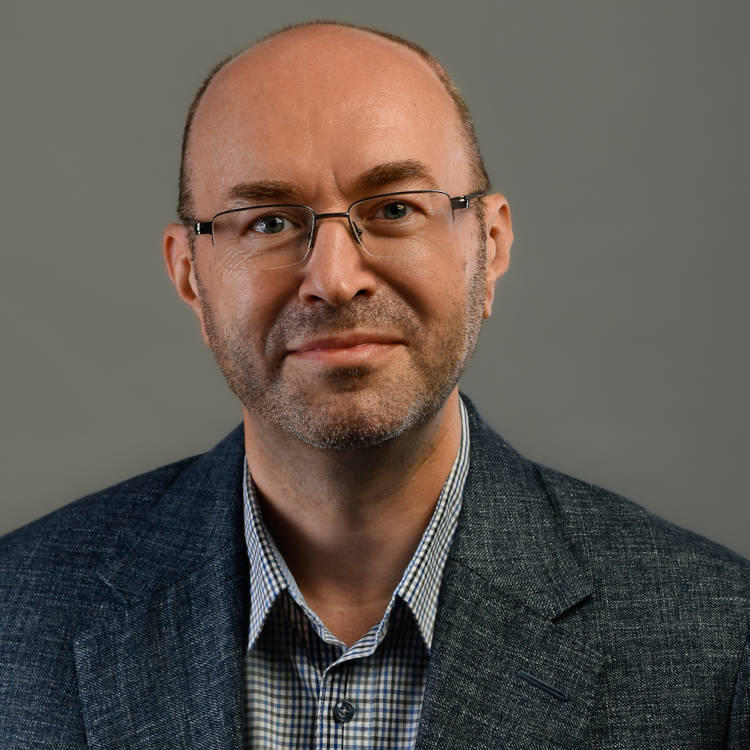 A TIAFT member since 1998 and former member of the Young Scientists Committee, Dr Simon Elliott has over 25 years' experience in forensic toxicology and is a Consultant Forensic Toxicologist and Director of Elliott Forensic Consulting and Toxicology UK as well as a Visiting Professor in Forensic Toxicology at King's College London. He was previously Director of Global Forensics at Abbott (2017-2018) having been the founder and Managing Director of Forensics Ltd (Alere Forensics, formerly ROAR Forensics) in the UK (2008-2017). Dr Elliott previously worked as a Clinical Scientist in the NHS at Birmingham City Hospital for over 10 years specifically involved in clinical and forensic toxicology as Section Head of Forensic Toxicology. He holds a BSc in Biochemistry from the University of Bath and a PhD in Biochemical Toxicology (studying GHB) from the University of Birmingham. He is a Chartered Scientist and European Registered Toxicologist as well as being a member of a number of professional organisations additional to TIAFT, including the LTG, Chartered Society for Forensic Science, Association of Clinical Biochemistry and Royal Society of Chemistry in addition to being a founder and past Chair of the UK & Ireland Association of Forensic Toxicologists (UKIAFT). As well as being an Associate Editor of the Journal of Analytical Toxicology and an Editor of Wiley's WIREs Forensic Science (Toxicology) and Clarke's Analysis of Drugs and Poisons, he is the author of over 80 scientific publications, articles and book chapters. Dr Elliott has presented at many national and international meetings (including invited speaker) as well as presenting expert evidence for many years in Coronial, Civil and Criminal Court. A member of the World Health Organisation (WHO) Expert Committee on Drug Dependence, he also advises the United Nations Office on Drugs and Crime (UNODC) and formerly the European Monitoring Centre for Drugs and Drug Addiction (EMCDDA), especially regarding New Psychoactive Substances. Lastly, Dr Elliott was the organizer of the 2019 TIAFT Meeting in Birmingham in the UK and looks forward to serving as President-Elect for TIAFT for the next three years (2022-2024) following his three-year term as a TIAFT board member.
TIAFT Past President
Marc LeBeau, PhD F-ABFT (United States of America)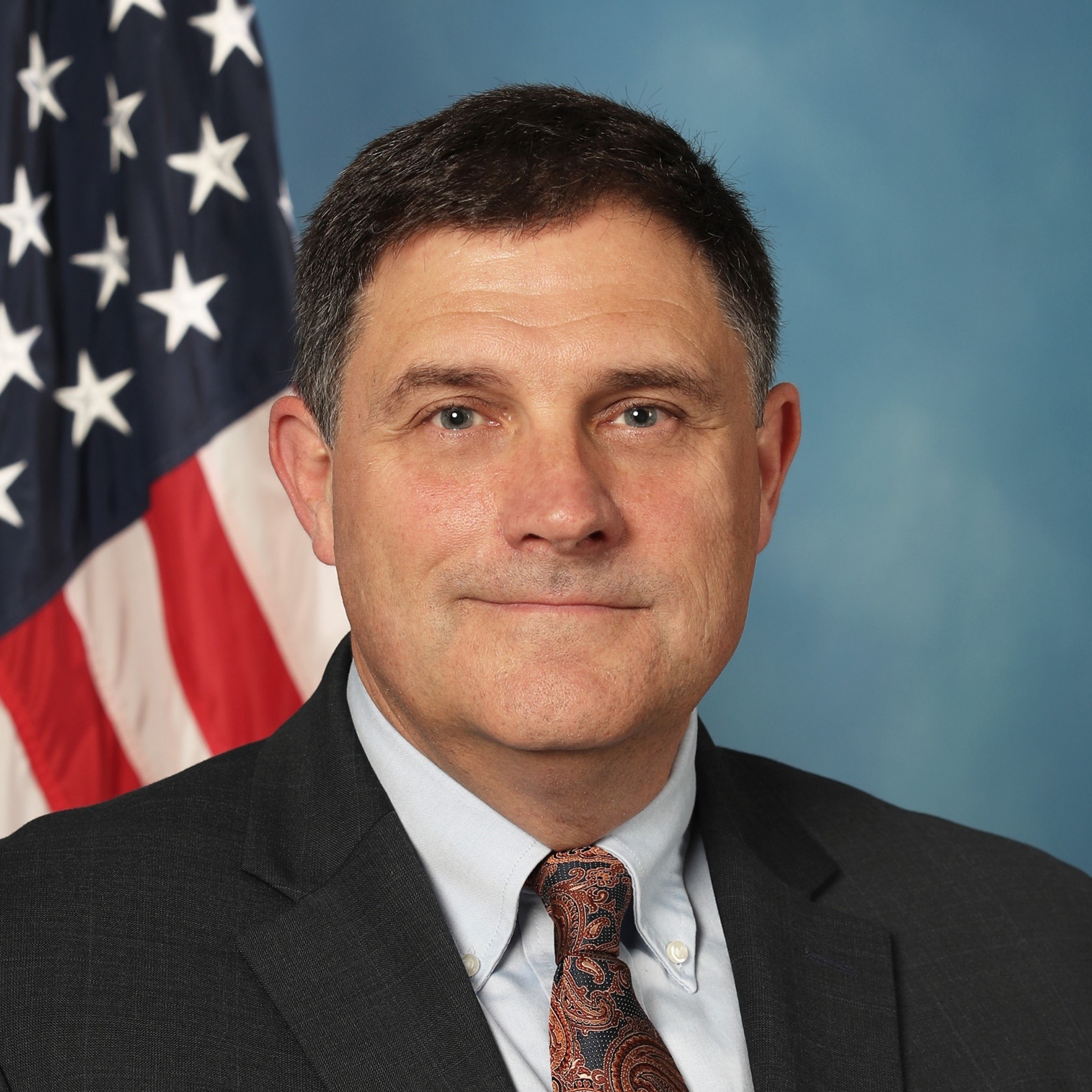 Dr. LeBeau is a Senior Scientist at the FBI Laboratory outside of Washington, DC. He has worked as a Forensic Chemist and Toxicologist for the FBI since 1994. He was employed in the St. Louis County Medical Examiner's Office in Missouri, before beginning his career with the FBI. He has a doctorate in toxicology from the University of Maryland – Baltimore, a master's degree in forensic science from the University of New Haven (Connecticut), and a bachelor's degree in chemistry and criminal justice from Central Missouri State University.
Dr. LeBeau has co-authored numerous peer-reviewed papers in scientific journals, as well as book chapters and abstracts. He has provided training to thousands of law enforcement officers, forensic scientists, attorneys, medical professionals, and rape crisis counselors throughout the world. Additionally, in 2001, he co-edited Drug-Facilitated Sexual Assault: A Forensic Handbook.
After joining TIAFT in 1995, Dr. LeBeau's first TIAFT Meeting was the 1998 Joint Meeting with the Society of Forensic Toxicologists (SOFT) in Albuquerque, New Mexico. In 2004, he hosted the FBI Laboratory Symposium on Forensic Toxicology and Joint Meeting of SOFT and TIAFT in Washington, DC. He has been on the TIAFT Board since 2008 serving as a Board Member, Treasurer, President-Elect, President, and now the Immediate Past-President. He also served on several committees, including the Young Scientist Committee.
Dr. LeBeau is active in numerous scientific organizations in addition to TIAFT. He is certified as a Fellow of the American Board of Forensic Toxicology (ABFT) and a member of SOFT, serving as its President in 2012. He is also a Fellow of the American Academy of Forensic Sciences (AAFS).
Dr. LeBeau has spent much of his career helping to advance the forensic sciences. He has served as a Commissioner on the National Commission on Forensic Science, the chairman of the Scientific Working Group on the Forensic Analysis of Chemical Terrorism (SWGFACT), and co-chair to the Scientific Working Group on the Forensic Analysis on Chemical, Biological, Radiological, and Nuclear Terrorism (SWGCBRN). He was also a co-chair of the Scientific Working Group for Forensic Toxicology (SWGTOX). After leading the Toxicology Subcommittee of the Organization of Scientific Area Committees (OSAC) for five years, he is now the Chair of the Seized Drugs and Toxicology Scientific Area Committee of the OSAC. He is also Chair of the AAFS Standards Board's Toxicology Consensus Body.
He has twice won the FBI Director's Award for Outstanding Scientific Advancement – in 2004 and 2020. His contributions to the field were also recognized when he was awarded the 2008 End Violence Against Women (EVAW) International Visionary Award and the Alexander O. Gettler Award from the Toxicology Section of the American Academy of Forensic Sciences in 2015.
Federal Bureau of Investigation, FBI Laboratory
2501 Investigation Parkway
Quantico, Virginia 22135, USA
TIAFT Secretary
Carmen Jurado, PhD (Spain)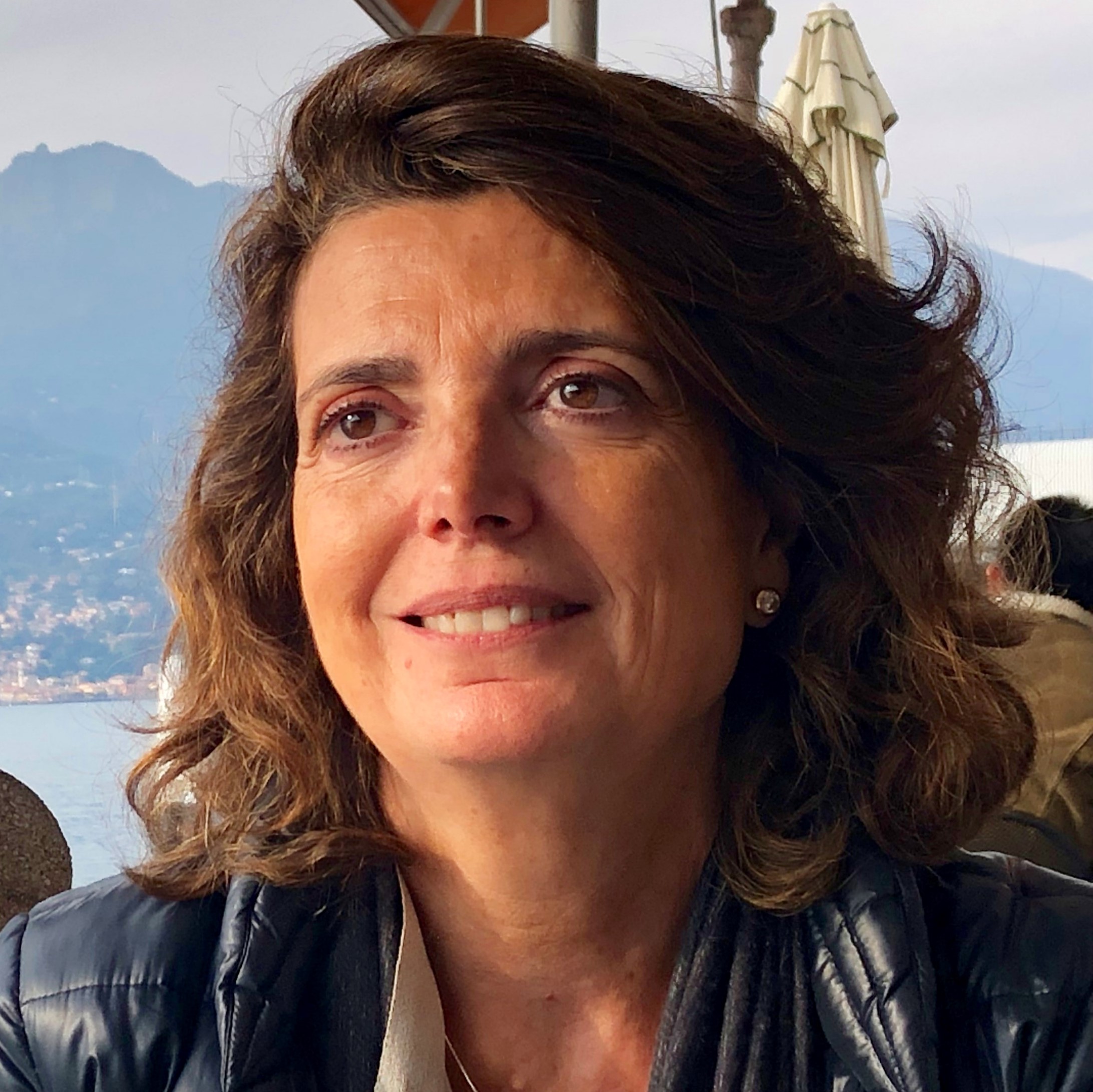 Dr. Carmen Jurado retired as Head of the Chemistry and Drugs Service, National Institute of Toxicology and Forensic Sciences; a part of to the Spanish Ministry of Justice. She worked in there from 1984 to 2020 and held various positions, including Director of the Department in Sevilla.
Dr. Jurado studied Pharmacy at the University of Sevilla, Spain, where she also obtained a specialization for the analysis of drugs of abuse and medical drugs. She obtained a doctoral degree in Pharmacy in 1999 with a thesis focused on hair as a matrix for toxicological diagnosis. In 2017 she was awarded the "Cruz de San Raimundo de Peñafort" from the Spanish Ministry of Justice.
Dr. Jurado has given evidence in numerous court cases all of them related to the field of forensic toxicology. Her main research interests are hair analysis for drugs of abuse and alcohol markers, forensic toxicology and postmortem toxicology. She has authored and co-authored many papers in peer-reviewed journals and book chapters and has presented numerous invited lectures and abstracts at meetings.
She joined TIAFT in 1982 and since then she has been an active member. She was a founding member of the Young Scientific Committee (1996 – 2002), Spanish Regional Representative (2004 – 2018), Board Member (2011 – 2017) and has served as the Association's Secretary since 2017. Dr. Jurado is also member of other scientific organizations and societies: Asociacion Española de Toxicologia (Secretary 1991 – 1995 and Board Member 1995 – 1999), Society of Hair Testing (Founding Member, Secretary 2000 – 2004 and President 2004 – 2008) and Societe Francaise de Toxicologie Analitique.
National Institute of Toxicology and Forensic Sciences
Spanish ministry of Justice
Sevilla (Spain)
TIAFT Treasurer
Christophe Stove, PhD (Belgium)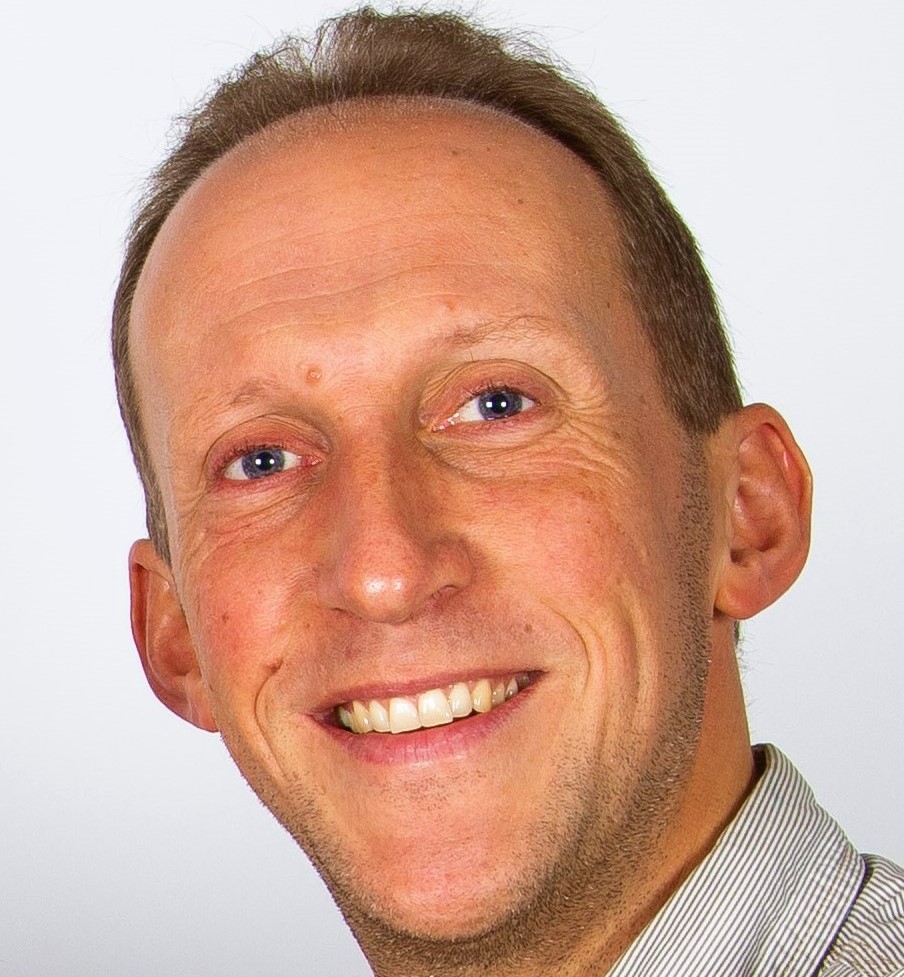 Christophe Stove, PharmD, PhD, is associate-professor at Ghent University, Belgium, where he heads the Laboratory of Toxicology at the Faculty of Pharmaceutical Sciences. He entered the field of (forensic) toxicology in 2007 and attended his first TIAFT meeting in Geneva in 2009. Since 2012 he has attended all TIAFT meetings, and co-hosted the TIAFT 2018 Meeting in Ghent. He serves in the TIAFT Board since January 2018.
After his PhD in 2004, he embarked upon 2 successive postdocs, being appointed as a professor in 2013, and succeeding Willy Lambert -former TIAFT Alan Curry Awardee- in 2014. He teaches some 5 courses (amongst which toxicology, drug toxicity and bioanalysis) and steers the lab's service activities, which cover both reference lab activities (Ref4U) and forensic toxicology. The latter is primarily conducted for the Department of Justice and includes post mortem work, as well as analysis for alcohol & driving and driving license regranting cases. Dr. Stove is a registered expert in forensic toxicology and has served as expert witness in court in numerous instances.
Christophe Stove's research activities cover applied cell biology, as well as bioanalysis, with a particular interest in applying bio-assays for characterization and detection of new psychoactive substances, and the use of microsampling. These activities have resulted in several national and international awards and prizes and some 190 publications, many of which are in leading journals in the field of Toxicology, Analytical Chemistry and Clinical Chemistry. He serves as a corresponding author on the vast majority of these publications and his work has been cited >5000 times, yielding an H-index of 41 (Google Scholar). He is editorial board member of several journals, has served in over 60 (inter)national PhD evaluation committees as well as in numerous (inter)national selection committees, and has been closely involved in the organization of international scientific meetings by TIAFT, IATDMCT, EBF, MSACL and CPSA. He was the promotor of 15 defended PhD's and currently supervises 8 PhD students. Besides TIAFT, he is also Board/Council Member of 3 national (BLT, KBGGG, BEMS) associations and of IATDMCT (International Association of Therapeutic Drug Monitoring and Clinical Toxicology).
---
TIAFT Board Members
Jean Claude Alvarez, PhD (France)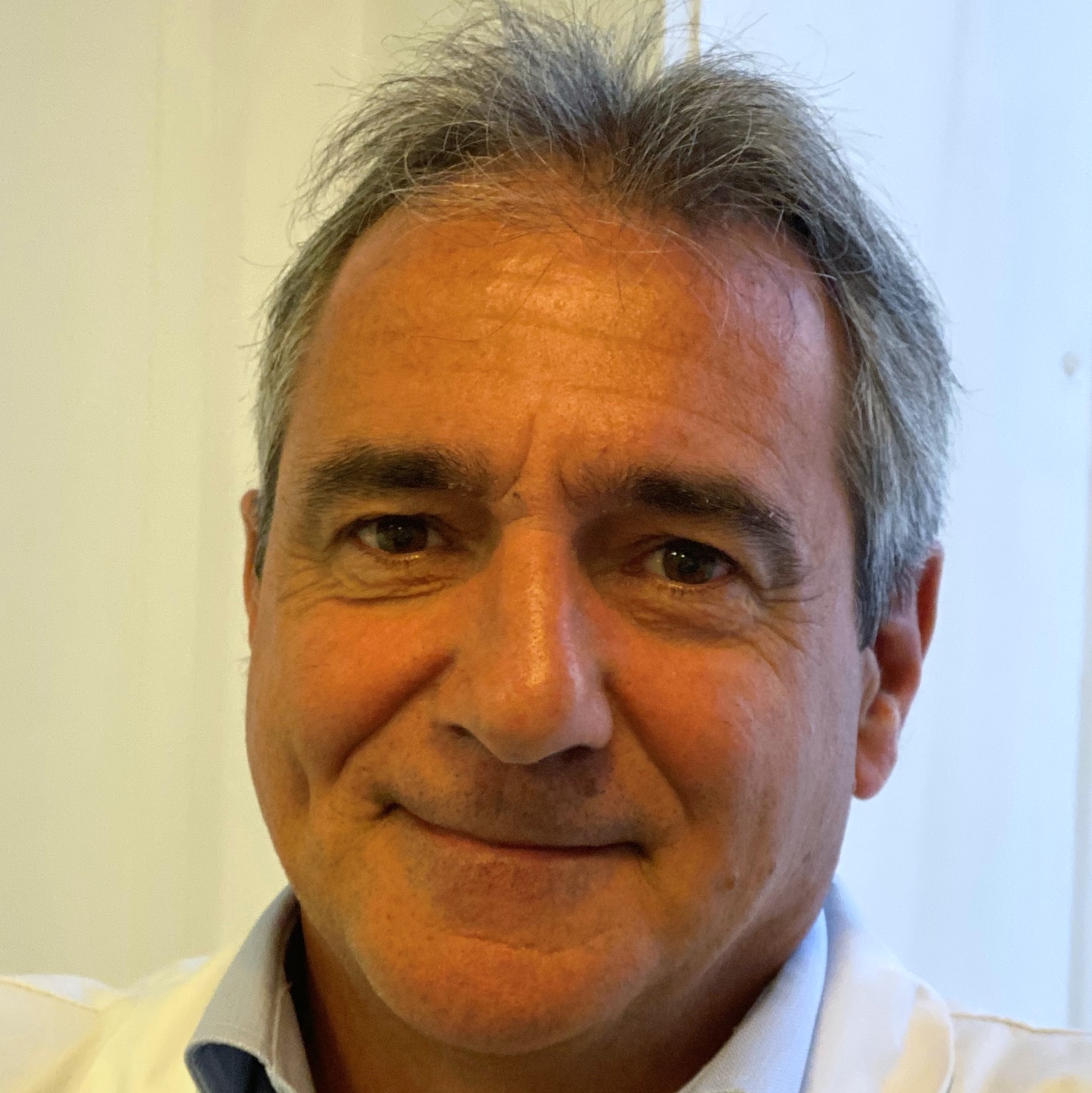 Jean Claude Alvarez is Professor of Pharmacology-Toxicology at the Faculty of Medicine, PhD, Director of the High-Resolution Mass Spectrometry platform at the University of Paris-Saclay (Versailles Saint Quentin-en-Yvelines) and Head of the Department of Pharmacology–Toxicology at the University Hospital of Garches (Assistance Publique - Hôpitaux de Paris, the largest university hospital in Europe).
He obtained a Master 2 in molecular and cellular pharmacology in 1990, a doctorate in pharmacy in 1992, a specialized degree in Medical Biology in 1992, and a PhD in experimental and clinical pharmacology in 1997.
He is a Legal Expert in pharmacology, toxicology, drugs of abuse and alcohol at the Court of Appeal of Versailles and approved by the Court of Cassation (French Supreme Court); He has over 22 years of experience in forensic toxicology.
His research is related to pharmacokinetic/ pharmacodynamic relationship studies on pharmaceutical or drugs of abuse, and forensic toxicology. He is in particular a specialist in DFSA, hair analysis and New Psychoactive Drugs (French reference laboratory in NPS for the French Ministry of Health). He has published 197 publications in pharmacology and toxicology journals (1 in Lancet Global Health, 1 in Lancet HIV), and contributed to 4 books and has given more than 60 oral communications in national and international meetings.
He is assistant director of the Graduate School "Health and Drug Sciences" at the University Paris-Saclay (14th in Shanghai Academic Ranking of World Universities), in charge of the clinical research.
He has been a TIAFT member since 2008, a member of many other societies including SoHT and SOFT, and since 2006 has been a member of the board of the French Society of Analytical Toxicology (SFTA) Jean_Claude has been President of SFTA from 2015 to 2018 and is currently President of the Scientific Committee of SFTA (since 2021).
After active participation in the organizing committee of the TIAFT meeting in Paris (2002) and Martinique (2008), he will be the host of the TIAFT 2022 meeting in Versailles (5-8 September 2022).
Jean-Claude is also a member of the French National Academy of Medicine, and a member of the French National Academy of Pharmacy in which he is the president of the "poisonous and doping substances" committee.
Nikolas P Lemos, PhD (USA)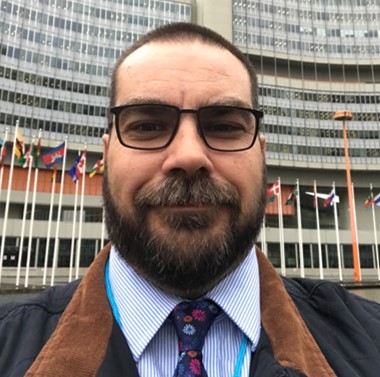 Professor Nikolas P. Lemos has been a member of TIAFT since 1995 and has hosted the 2011 Joint SOFT-TIAFT Meeting in San Francisco, California. He is a native of Greece with three citizenships (Greece, UK, and USA). He is board-certified as Fellow of the American Board of Forensic Toxicology (F-ABFT). He started his career researching alcohol and drug detection analysis in alternative biological specimens including nails and bile. He has a Bachelor of Science in Criminalistics/Forensic Chemistry from SUNY – College at Buffalo, a Master's in Forensic Science (Toxicology) from John Jay College of Criminal Justice in New York City and a Doctorate in Forensic Medicine and Science (Analytical and Forensic Toxicology) from the University of Glasgow in Scotland, UK.
He worked as Senior Lecturer at London's South Bank University and later moved to St George's Hospital Medical School of the University of London to take the position of Head of the Forensic Toxicology Service of its Analytical Unit. In 2003, he moved to San Francisco, California to take the position of Chief Forensic Toxicologist at the Office of the Chief Medical Examiner of the City and County of San Francisco. In 2005 he also became Director of the Forensic Laboratory Division of the same Office and spearheaded both the ABFT accreditation of that lab and the successful certification by ABFT of its staff forensic toxicologists. He also helped fundraise and design a new $60M state-of-the-art medical examiner and toxicology facility for the City and County of San Francisco which was put in operation in November 2017.
Professor Lemos has consulted in civil and criminal cases all over the world. In California he closely worked with the San Francisco Police Department, the California Highway Patrol, the Federal Bureau of Investigations (FBI), the US Park Police and the San Francisco District Attorney Kamala Harris (now US Vice President) and the (late) San Francisco Public Defender Jeff Adacchi and has testified in over 335 trials.
He currently chairs the Ethics Committee of the California Association of Toxicologists and is a Member (and past Chair) of the ad hoc Toxicology Committee of the National Association of Medical Examiners (USA). He is active in the California Association of Criminalists and the Society of Forensic Toxicologists, and is one of the original Founding Members of the International Alliance of Clinical and Forensic Toxicologists (IACFT). Additionally, he was elected Fellow of the Royal Society of Chemistry (UK), Honorary Fellow of the Faculty of Forensic and Legal Medicine (UK) and Fellow of American Academy of Forensic Sciences (Toxicology Section). He served as The Academy's first Chair of its Diversity and Outreach Committee and its elected Toxicology Section Chair from 2018 to 2019.
He is currently Professor of Forensic Medical Sciences and Director at Cameron Forensic Medical Sciences, Barts and The London School of Medicine and Dentistry at Queen Mary University of London (UK); Visiting Professor at the Laboratory of Forensic Pathology and Toxicology, National and Kapodistrian University of Athens (Greece); and Professor in the Department of Pathology and Toxicology at Saint Louis University (USA).
He has authored/co-authored over 85 peer-reviewed papers, abstracts, and book chapters including the first ever study of Cannabinoids in Fingernails (JAT, May 1999) and the first ever study of Cannabinoids in Post-mortem Toxicology (JAT, September 2011). He previously served as Science Editor of "Medicine, Science and the Law," the Official Journal of the British Academy of Forensic Sciences and is currently the Forensic Toxicology Editor-in-Chief for "Forensic Sciences Research."
He is recipient of numerous scholarships, research and equipment grants and awards. In 2005, he was honoured by the 109th Congress of the United States of America with a Proclamation of Achievement "for dedicating his life and career to community safety and social awareness."
Sarah Wille, PhD (Belgium)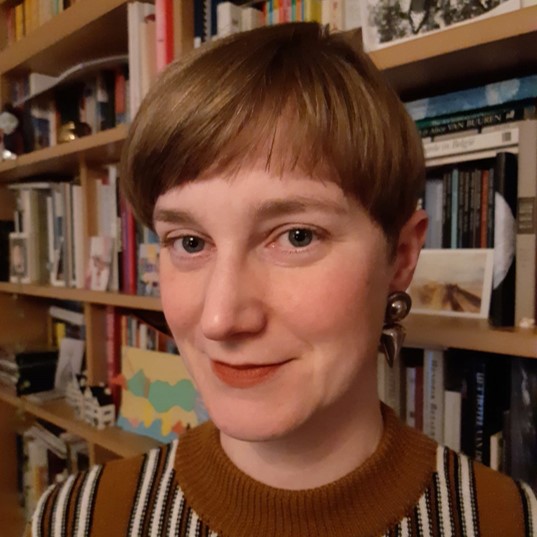 Sarah obtained her PhD in Analytical Toxicology at Ghent University in 2008 (Ghent, Belgium). She currently works at the National Institute of Criminalistics and Criminology (NICC) in Brussels as a registered expert in forensic toxicology. Her research interests include NPS, alternative matrices, drugs and driving, and method validation. Sarah became a TIAFT member in 2004. She was president of the TIAFT Young Scientist Board (2016-2019), organized the TIAFT meeting in Ghent in 2018, and is one of the TIAFT Bulletin Editor since 2016. In 2017, she obtained the TIAFT achievement award.
---
Past Executive Boards