TIAFT President
Marc LeBeau, PhD F-ABFT (United States of America)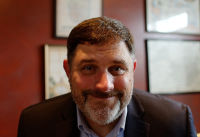 Dr. LeBeau is a Senior Scientist at the FBI Laboratory outside of Washington, DC. He has worked as a Forensic Chemist and Toxicologist for the FBI since 1994. He was employed in the St. Louis County Medical Examiner's Office in Missouri, before beginning his career with the FBI. He has a doctorate in toxicology from the University of Maryland – Baltimore, a master's degree in forensic science from the University of New Haven (Connecticut), and a bachelor's degree in chemistry and criminal justice from Central Missouri State University.
Dr. LeBeau has co-authored numerous peer-reviewed papers in scientific journals, as well as book chapters and abstracts. He has provided training to thousands of law enforcement officers, forensic scientists, attorneys, medical professionals, and rape crisis counselors throughout the world. Additionally, in 2001, he co-edited Drug-Facilitated Sexual Assault: A Forensic Handbook.
After joining TIAFT in 1995, Dr. LeBeau's first TIAFT Meeting was the 1998 Joint Meeting with the Society of Forensic Toxicologists (SOFT) in Albuquerque, New Mexico. In 2004, he hosted the FBI Laboratory Symposium on Forensic Toxicology and Joint Meeting of SOFT and TIAFT in Washington, DC. He has been on the TIAFT Board since 2008 serving as a Board Member, Treasurer, President-Elect, and now the TIAFT President. He also served on a number of committees, including the Young Scientist Committee.
Dr. LeBeau is active in numerous scientific organizations in addition to TIAFT. He is a Fellow of the American Board of Forensic Toxicology (ABFT) and a member of SOFT, serving as its President in 2012. He is also a Fellow of the American Academy of Forensic Sciences (AAFS).
Dr. LeBeau has spent much of his career helping to advance the forensic sciences. He has served as a Commissioner on the National Commission on Forensic Science, the chairman of the Scientific Working Group on the Forensic Analysis of Chemical Terrorism (SWGFACT), and co-chair to the Scientific Working Group on the Forensic Analysis on Chemical, Biological, Radiological, and Nuclear Terrorism (SWGCBRN). He was also a co-chair of the Scientific Working Group for Forensic Toxicology (SWGTOX). He is currently the Toxicology Subcommittee Chair of the Organization of Scientific Area Committees (OSAC) and Chair of the AAFS Standards Board's Toxicology Consensus Body.
In 2004, Dr. LeBeau won the FBI Director's Award for Outstanding Scientific Advancement, the 2008 End Violence Against Women (EVAW) International Visionary Award, and the Alexander O. Gettler Award from the Toxicology Section of the American Academy of Forensic Sciences in 2015.
Federal Bureau of Investigation, FBI Laboratory
2501 Investigation Parkway
Quantico, Virginia 22135, USA
TIAFT President Elect
Dimitri Gerostamoulos, PhD (Australia)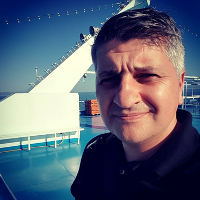 Dr. Gerostamoulos is the Head of Forensic Sciences and Chief Toxicologist at the Victorian Institute of Forensic Medicine in Melbourne, Australia. He is a Toxicologist and Pharmacologist, and holds a Degree of Doctor of Philosophy (Medicine) in the field of Forensic Toxicology and a Bachelor of Science (Honours) Degree, both from Monash University. He was also recently appointed as an Associate Professor in the Department of Forensic Medicine at Monash University.
Dr. Gerostamoulos is also a member the Society of Forensic Toxicologists (SOFT) and the Forensic and Clinical Toxicology Association of Australasia (FACTA Inc). He is an approved assessor for the National Association of Testing Authorities, Australia (NATA) in Forensic Science. Further, Dr. Gerostamoulos was awarded the TIAFT Award for Excellence in Hamamatsu in 2012 and is a Founding Fellow of the Faculty of Science, Royal College of Pathologists Australasia. He is currently the President of Forensic and Clinical Toxicology Association of Australasia (FACTA Inc.).
Dr. Gerostamoulos has given evidence in numerous cases in many courts and inquests in the field of forensic toxicology and pharmacology and has provided opinions on a number of other cases around Australia in relation to the pharmacology of drugs, effects of drugs in drivers, analytical and toxicological issues. He has published many papers in peer reviewed journals, book chapters, e-book and drug monographs.
As a TIAFT member since 1993, he attended his first meeting in Leipzig. Since that time, he has been an active TIAFT member attending many meetings and expanding his connections with many friends and colleagues. Dr. Gerostamoulos recognizes that TIAFT is a very special organization that seeks to advance the science of forensic toxicology through annual meetings, workshops, regional meetings, funded scholarships and collaborations. He has served as a past bulletin editor and has contributed to the history of TIAFT. Dr. Gerostamoulos would like to thank the membership for electing him as President-Elect and he looks forward to the opportunity to work with the TIAFT membership and Executive Board for the benefit of the organization.
Victorian Institute of Forensic Medicine
57-83 Kavanagh St
Southbank 3006, Victoria, AUSTRALIA
TIAFT Past President
Chung, Hee-Sun, PhD (South Korea)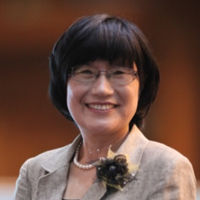 A member of TIAFT since 1990, Dr. Heesun Chung is a dean and professor of the Graduate School of Analytical Science and Technology, Chungnam National University, Korea since 2013. She obtained her PhD in Pharmacy from Sookmyung Women's University, Korea in 1987, and subsequently was awarded a Foreign Commonwealth Office Scholarship from the UK government to do further postdoctoral studies in King's College, London. She was the Director General of the National Forensic Service (formally National Institute of Scientific Investigation), Korea from 2008 to 2012, where she had worked since 1978. She had also held many top forensic-related posts in Korea, such as Head of Department of Forensic Science, Director of Narcotics Analysis Division, Director of Drug and Toxicology at the National Institute of Scientific Investigation and many more.
She was the 22nd president of the International Association of Forensic Sciences (IAFS) in its 60-year history (from 2011 to 2014) and hosted IAFS 2014 in Korea. She is also on the Editorial board for Forensic Toxicologists and Forensic Science International. In TIAFT, she served as an executive Board member from 2002 to 2008, a Secretary from 2008 to 2011, President-Elect from 2011 to 2014, and President from 2014 to 2017. She hosted the 2005 Annual TIAFT meeting in Korea.
She has presented findings at numerous international meetings and symposia. For the last five years, 60 articles have been published in international and national journals. Her research interests are the analysis of abused drugs in biological fluids, the determination of biomarker for the postmortem interval, and identification of poisons in emergency room patients.
Dr. Chung was awarded many medals and awards including a Commander of the Most Excellent Order of the British Empire (CBE) from UK government, a medal for the Distinguished Service by the Korean government, a medal for Excellence in Forensic Science from the Mongolian Government, the Most Outstanding Woman Scientist Award from the Ministry of Science and Technology and the Bichumi Award from Samsung Life Insurance Company.
SungKyunKwan University
Department of Forensic Science
83350 2nd research Center
2066 Seobu-ro, Jangan-gu, Suwon-si,
Gyeonggi-do - Republic of Korea
TIAFT Secretary
Carmen Jurado, PhD (Spain)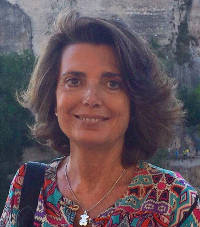 Carmen Jurado has been a TIAFT member since 1982. She is currently the Head of the Chemistry and Drugs Department at the National Institute of Toxicology and Forensic Sciences in Sevilla, which belongs to the Spanish Ministry of Justice. She has been working in this Institution since 1984. She studied Pharmacy at Sevilla University, Spain, where she also obtained a specialization for the analysis of drugs of abuse and medical drugs. In May 1999 she obtained a PhD degree with a thesis focused on hair as a matrix for toxicological diagnosis. Her main research interests are hair analysis for drugs of abuse and alcohol markers, forensic toxicology and postmortem toxicology.
Dr. Jurado is a member of several scientific organizations and societies. Among them: Asociacion Espanola de Toxicologia (holding the Secretary position from 1991 to 1995 and Board Member from 1995 to 1999), Society of Hair Testing (Founding Member, holding the Secretary position from 2000 to 2004 and the Presidency from 2004 to 2008) and Societe Francaise de Toxicologie Analitique. In TIAFT she has been member of the Young Scientific Committee from 1996 to 2002, Spanish Regional Representative from 2004 to 2018 and Board Member since 2011. Dr Jurado is also one of the coordinators of the Proficiency Tests on Hair Analysis for Drugs of Abuse, which are organized annually by the Society of Hair Testing.
National Institute of Toxicology and Forensic Sciences
Chemistry Department
University of Sevilla, Sevilla (Spain)
TIAFT Treasurer
Robert Kronstrand, PhD (Sweden)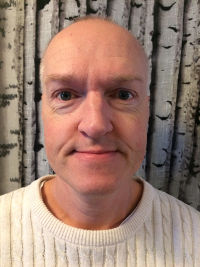 Robert Kronstrand is currently working as research strategist at the National Board of Forensic Medicine in Sweden.
He received his PhD in human toxicology in 2001 but already in 1990, he joined the National Board of Forensic Medicine, Department of Forensic Toxicology located in Linkoping, Sweden.
Dr. Kronstrand has more than 25 years of experience in the fields of postmortem toxicology, DUID, DFSA and drug testing in various matrices.
Dr. Kronstrand also holds a position as professor in forensic toxicology at the Faculty of Health Sciences, at Linkoping University.
National Board of Forensic Medicine
Department of Forensic Genetics and Forensic Toxicology
Linköping University, Linköping (Sweden)
TIAFT Board Members
Simon Elliott, PhD (United Kingdom)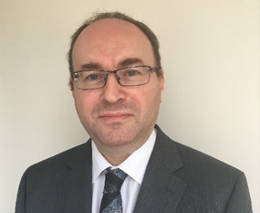 A TIAFT member since 1998 and former member of the Young Scientists Committee, Prof Simon Elliott has over 20 years' experience in forensic toxicology and is a Consultant Forensic Toxicologist and Director of Elliott Forensic Consulting as well as a Visiting Professor in Forensic Toxicology at King's College London. He was previously Director of Global Forensics at Alere (now part of Abbott) (2017-2018) having been the founder and Managing Director of Forensics Ltd (Alere Forensics, formerly ROAR Forensics) in Malvern, Worcestershire, UK (2008-2017). Prof Elliott previously worked as a Clinical Scientist in the NHS at Birmingham City Hospital for over 10 years specifically involved in clinical and forensic toxicology as Section Head of Forensic Toxicology. He holds a BSc in Biochemistry from the University of Bath and a PhD in Biochemical Toxicology (studying GHB) from the University of Birmingham. He is a Chartered Scientist and European Registered Toxicologist as well as being a member of a number of professional organisations additional to TIAFT, including the LTG, Chartered Society for Forensic Science, Association of Clinical Biochemistry and Royal Society of Chemistry in addition to being a founder and current Chair of the UK & Ireland Association of Forensic Toxicologists (UKIAFT). As well as being an Associate Editor of the Journal of Analytical Toxicology and Drug Testing & Analysis and an Editor of Wiley's WIREs Forensic Science (Toxicology) and Clarke's Analysis of Drugs and Poisons, he is the author of over 70 scientific publications, articles and book chapters. Prof Elliott has presented at many national and international meetings (including invited speaker) as well as presenting expert evidence for many years in Coronial, Civil and Criminal Court. A member of the World Health Organisation (WHO) Expert Committee on Drug Dependence, he also advises the European Monitoring Centre for Drugs and Drug Addiction (EMCDDA) and United Nations Office on Drugs and Crime (UNODC), especially regarding new psychoactive substances. Lastly, Prof Elliott is the organizer of the 2019 TIAFT Meeting in Birmingham in the UK.
---
Donata Favretto, PhD (Italy)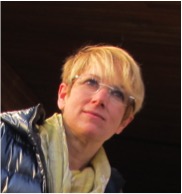 Donata Favretto is Professor of Forensic Toxicology at the University of Padova (Italy), Responsible of the Laboratory of Legal Medicine and Toxicology and Responsible of the Regional Antidoping Center at the University Hospital of Padova.
She received her degree in Pharmaceutical Chemistry and Technology in 1990. She continued her academic enrichment specializing in Chemical Methodologies for Analysis and Control. From 1990 to 2001, she was researcher at the National Council of Researches at the Mass Spectrometry Center of Padova, and focused her activity on the identification and characterization of organic molecules and biologically active compounds; she also could explore the potentials of the most advanced mass spectrometry techniques in the biomedical and clinical fields. In 2001 she moved to the department of Legal Medicine - Forensic Toxicology and Antidoping, of Padova University Hospital, where she was actively involved in clinical and forensic toxicology. Her research topics have been since then the diagnosis of acute and chronic intoxications, the determination of xenobiotics from biological fluids and complex matrices, the identification and quantification of drugs, drugs of abuse and metabolites, the dosage of neurodepressors, the identification of doping agents. She continued her career achieving the title of Associate Professor in Forensic Toxicology in 2006. She is pursuing her scientific and research activities at the Legal Medicine Institute of the University of Padova – Department of Public Health. She is the Responsible of the Laboratory of Legal Medicine and Toxicology and Responsible of the Regional Antidoping Center. She has been developing researches applied to: acute and chronic poisoning, in vivo and post-mortem identification and dosage of drugs, determination of drugs and drugs of abuse in non-conventional matrices, dosages of psychoactive drugs for assessing brain death, therapeutic drug monitoring, driving under the influence of alcohol or drugs, application of the "omics" approach to the field of forensic medicine, discovery of biomarkers of disease. She has promoted the use of HPLC-high resolution mass spectrometry for the general unknown screening and confirmation of xenobiotics in hair, for both clinical and forensic applications (withdrawal syndromes, perinatal intoxications, liver transplantation, environmental exposure, child custody, parolees, etc.). She is the author of more than 200 publications including book chapters and articles in international, peer reviewed journals. In 2006 she was awarded the best Published Paper of the Young Scientists Committee of the TIAFT. She is President of the Italian Group of Forensic Toxicologists (GTFI). She has been a member of the board of the Society of Hair Testing since 2012.
---
Christophe Stove, PhD (Belgium)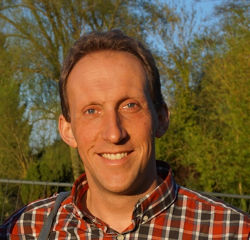 Christophe Stove is Professor of Toxicology at the Department of Bioanalysis in the Faculty of Pharmaceutical Sciences at Ghent University, Belgium. After he obtained a degree as a pharmacist in 1999, he has his PhD at the Faculty of Medicine, followed by a first postdoctoral position at the Faculty of Sciences, all at Ghent University. His research at that time was situated in the field of fundamental cancer research, studying regulatory molecules implied in signaling and adhesion of cancer cells, utilizing cell biological and molecular biological techniques. In 2007, he returned to the Faculty of Pharmaceutical Sciences, joining the Laboratory of Toxicology, headed by Willy Lambert, whom he succeeded in 2014. He is responsible for teaching several courses, amongst which toxicology, drug toxicity and bioanalysis. He directs the service activities of the Laboratory, which include forensic toxicology (primarily for the Department of Justice) and reference lab activities (Ref4U). The research activities of his Laboratory cover both cell biology (focusing on G-protein coupled receptors) and bioanalysis. During the last few years, special emphasis has been put on the development and deployment of "alternative" strategies, covering alternative drug screening strategies (bio-assay-based), as well as alternative sampling strategies, with microsampling having become one of the prime research interests of the Laboratory. Christophe Stove has (co-)authored over 85 peer-reviewed articles, edited or contributed to 7 books and is an active (board) member of several national and international scientific organizations. He has received several scientific distinctions and work of his group has been awarded with several prizes at international conferences. He is a TIAFT member since 2008 and is co-organizer of the TIAFT2018 annual meeting in Ghent.
---
Past Executive Boards