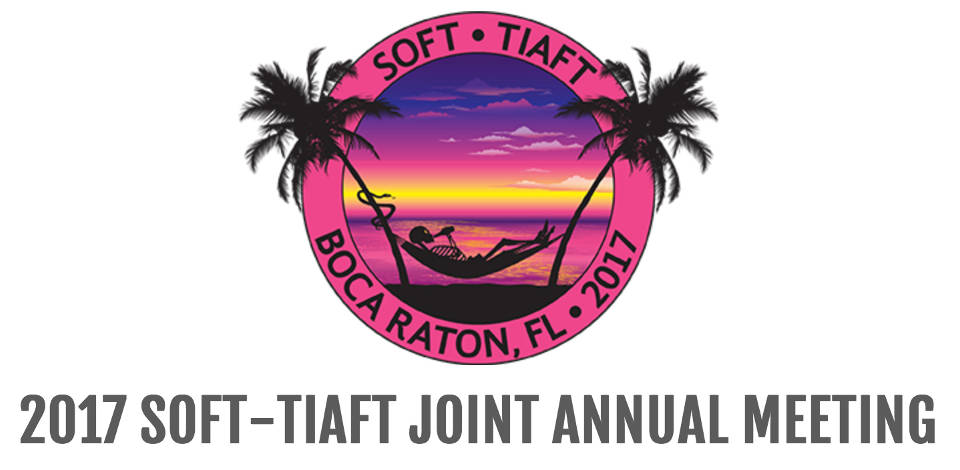 55th Annual Meeting of TIAFT
Boca Raton, FL, USA
September 9th - 14th, 2017
---
IMPORTANT DATES:
Workshop Proposals due: March 15, 2017
Abstracts Due: April 15, 2017
The 5th Joint Meeting of the Society of Forensic Toxicologists (SOFT) and The International Association of Forensic Toxicologists (TIAFT) will be held September 9-14, 2017 in Boca Raton, Florida, US. Boca Raton is a beautiful coastal city located about 30 miles south of Palm Beach, 20 miles north of Fort Lauderdale and about 50 miles north of Miami. Florida is considered "The sunshine state2 and the state's gorgeous climate makes it a spectacularly warm and sunny place to visit all year around with September being the last true summer month in Florida.
The meeting venue will be held at the very exclusive, Waldorf Astoria Boca Raton Resort & Club (www.bocaresort.com). This luxurious resort is situated on 356 acres with amenities that include an ultimate spa experience, golf, tennis, surfing, boating, and private beach access. The room rates have been guaranteed at $199 (plus tax) that includes the resort fee and complimentary in-room WiFi. Many of the charming and sophisticated guest rooms come with a view of the Atlantic Ocean, Intercoastal Waterway, or the marina.
The hosts of the SOFT-TIAFT Joint meeting will be Dr. Ruth Winecker and Dan Anderson, the meeting Treasurer Dr. Marc LeBeau, the Exhibitors Coordinator Dr. Jarrad Wagner, and SOFT's Administrative Assistant Bonnie Fulmer.
The scientific program will be chaired by Dr. Robert Kronstrand and Dr. Robert Johnson and the workshops chaired by Dr. Frank Peters and Dr. Diane Boland.
Social events include a welcoming reception with our exhibitors on Monday, a Beach Party on the Beach Club's pool deck on Tuesday, a yacht dinner cruise on the Intercoastal Waterway on Wednesday, and the Thursday night Presidents Dinner and Closing Ceremony.
A call for workshop proposals and platform and poster presentations is forthcoming. Registration will be offered in the Spring of 2017 through the SOFT Website (www.soft-tox.org). Please mark your calendars and join us for the Joint Annual Meeting of SOFT-TIAFT 2017 and make this a wonderful experience in Boca Raton, FL.
We look forward to seeing you at SOFT-TIAFT in Boca Raton in 2017.
---
Highlights from past TIAFT events