"Your voice is my voice" (Mustafa Kemal Atatürk)
Published on: 25-10-2018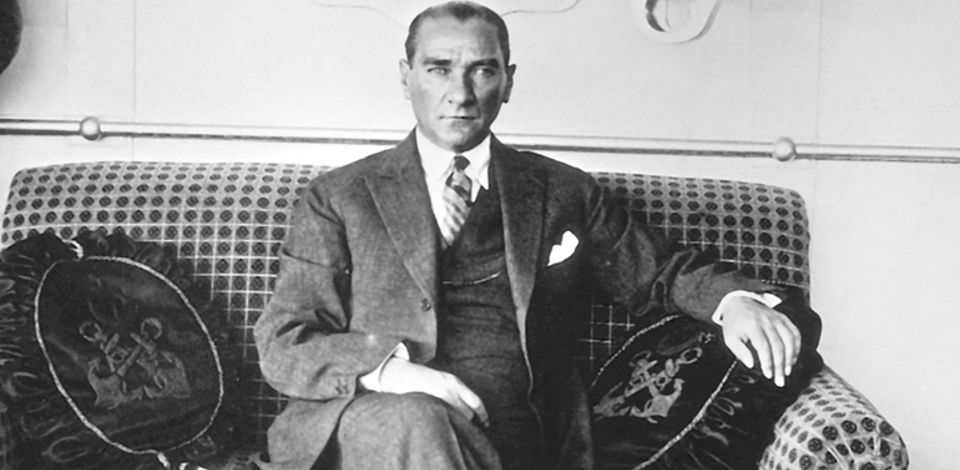 Dear TIAFT Members,
I was lucky to be able to participate in the most recent TIAFT Regional Meeting in Cappadocia, Turkey. Congratulations to the Meeting Chairs, Serap Annette Akgür and Nebile Dağlıoğlu, as well as their entire organizing team for another successful regional meeting in Turkey. I appreciate their relentless dedication to helping TIAFT achieve its aim of promoting education and training in forensic toxicology and related areas of analytical toxicology. With over 45 scientific talks, 24 posters, and well over 100 attendees, this third Regional TIAFT Meeting in Turkey was nothing short of a huge achievement. I was particularly impressed by the number of students presenting their research – most presenting for the first time in English!
Throughout the conference's lecture hall at the Hacı Bektaş Veli University, there were pictures of Mustafa Kemal Atatürk, founder of the Republic of Turkey and its first President in the early 20th century. Atatürk was responsible for initiating a rigorous program of political, economic, and cultural reforms for Turkey. For example, he ensured that primary education was free and compulsory by opening thousands of new schools throughout the country. Atatürk also ensured that Turkish women received the same civil and political rights as were afforded to men. He is credited for the Turkish Constitution of 1921 and its amended version in 1924. And related to this, he gave the above quote which I feel is appropriate for what I would like to share next.
With every new TIAFT Board there comes a chance to thoroughly review our own Constitution. Earlier this year, the Board recognized some inconsistencies in the current TIAFT Constitution, as well as a need to restructure, update, and propose some new items for inclusion.
In order to ensure proper procedures are followed, the proposed revision of the Constitution is now available for review in the Members Area here on the TIAFT website. On behalf of the Board, I ask that you review and offer input on the language in the revised version and give feedback on any of the proposed new items. Please use the provided spreadsheet (also in the Members Area) for submitting your comments. The current Constitution is also available on the website for reference.
As an overview, the more significant changes proposed in the new version of the TIAFT Constitution are:
Addition of a statement to make it clear that membership procedures will be carried out without any regard to age, race, color, religion, disability, gender, sexual orientation, or national origin.
Membership requirement that an applicant cannot have been convicted of a felony or a crime that involved dishonesty or false statements in the past 10 years.
Clarification of membership categories and introduction of a RETIRED MEMBER category
Definition of what it means for a member to be in "good standing"
Reducing the standard appointment of Regional Representatives from 5 years to 3 years to match Board appointments
Definition of a quorum for purposes of Annual Business Meetings
Providing description of TIAFT's Standing Committees
Comments will be accepted in the spreadsheet format until January 31, 2019. After that time, the Board will review and attempt to reconcile all comments. A final proposed revision will then be provided in the TIAFT Bulletin and on the TIAFT website no later than mid-July of 2019. A vote will be taken on the revised version of the Constitution at the 2019 Annual Business Meeting in Birmingham.
Following Mustafa Kemal Atatürk's advice, I hope you will take this opportunity to let YOUR voice be heard.
Marc LeBeau, PhD
President, TIAFT
Photo by unknown artist on Archivohistoria.com