When Life Gives You Lemons…
Published on: 12-09-2021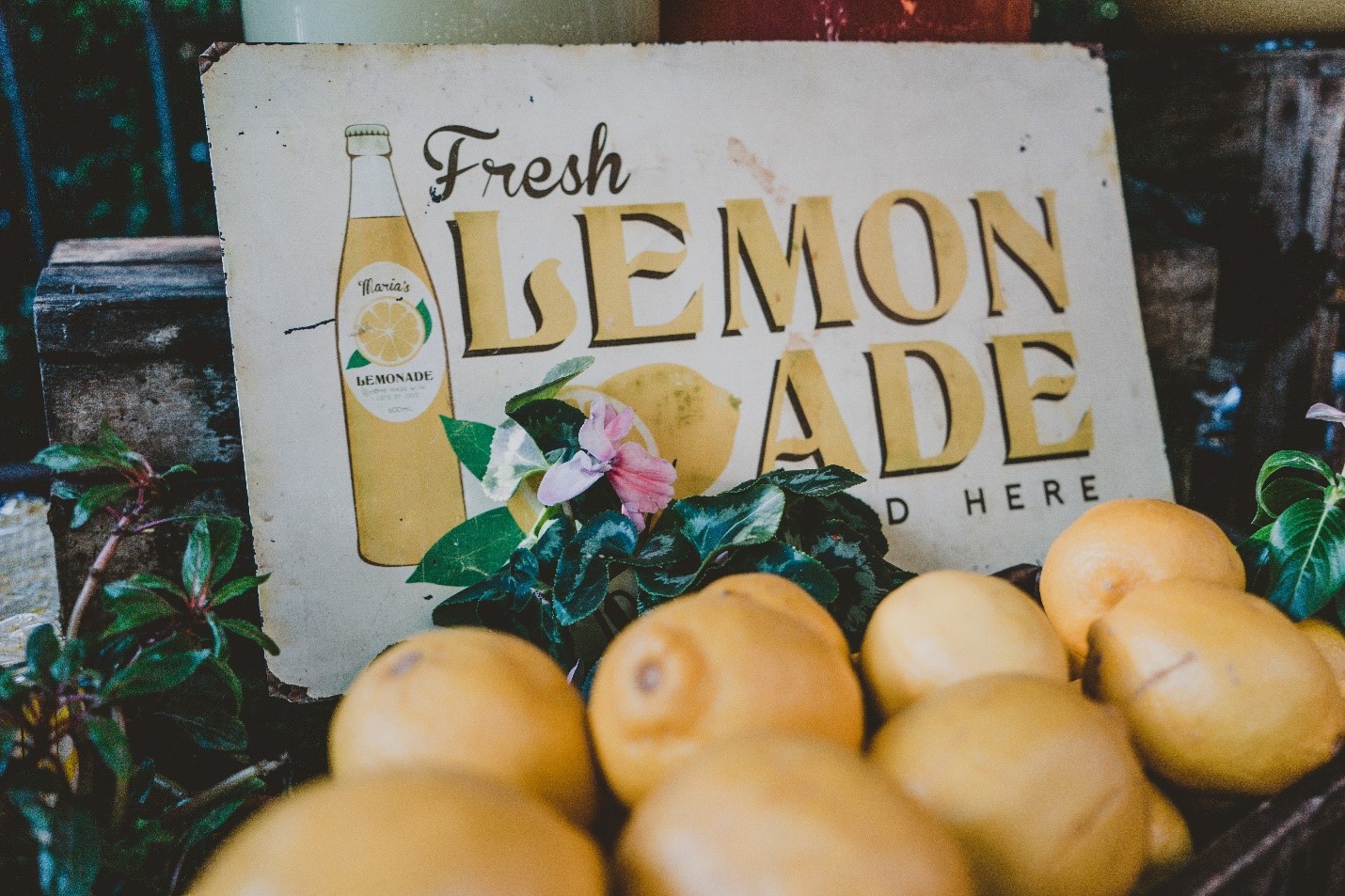 September 12, 2021
As we recently announced, the TIAFT Board and the organizers of the planned annual meeting in Cape Town concluded that the COVID risk is too high to hold the meeting in early 2022. Therefore, the meeting will be cancelled. We greatly appreciate the years of work that Alicia Evans and the entire Cape Town Organizing Team did to try to pull off their meeting and we hope that we can consider Cape Town again for a future annual meeting.
As announced previously, the backup plan is to have an annual meeting online. As the saying goes: "When life gives you lemons, make lemonade." And as comedian Ron White added: "And then try to find someone whose life has given them vodka, and have a party." So, we will do our best to make the virtual event a rewarding experience for everyone, despite not being physically together.
Things are progressing quickly in the planning of the meeting. The conference theme will be "Around the World in 80 Talks". It will take place over three days in early February and be recorded to ensure all time zones can be accommodated. Abstracts can be submitted later this month and Early Registration will open the first part of October. There will be keynote, oral, and poster presentations, as well as a virtual exhibition hall to interact with the vendors. Awards will be presented. And a full business meeting will take place, to include elections of the next TIAFT Board. To the extent possible in a virtual format, we are tying to make this like a typical TIAFT annual meeting. You will receive a lot of information in the coming weeks, so I encourage you to read the messages as they arrive in your inbox and act accordingly to ensure that you get the opportunity to fully participate in our "lemonade cocktail".
I also encourage you to consider attending the virtual Latin American Regional TIAFT event (http://www.tiaft.org/ecuador2020/) that will be held over multiple days in mid- to late-November. Registration for that event may be found in the Members Portal of the TIAFT website. You can also look forward to an upcoming announcement concerning a joint effort with the Society of Forensic Toxicologists to hold a continuing education webinar in memory of Randy Baselt.
On another note, you were invited to provide feedback about TIAFT as a professional organization through a Member's Portal poll. The poll has now closed. 467 members completed the poll…an impressive response rate for a poll such as this. From this, we have gained some valuable insight into the membership's views on some critical topics as we move forward.
The first two poll items relate to communication with and from TIAFT. Communication is always a funny thing because some people always want more, while others want less. And some may not realize that information is available…they simply aren't sure where to find it. We asked for member feedback on getting responses from TIAFT, not only when they ask for something, but also how well we are keeping you informed on TIAFT matters. The results were overwhelmingly positive with 61% rating the responses to their needs as "good" or "excellent" and 38% indicating that they have not tried to communicate with TIAFT. Only 1% were disappointed with the response to their inquiry…something that the Board will investigate further to try to resolve. Even better news was that 96% of those answering the survey stated that they were happy with how well TIAFT has been keeping them informed.
Next we asked members to rate their contact with their Regional Representatives (if they have one). As you know, TIAFT Regional Representatives play a critical role in helping the Board communicate with members from their assigned country or region. This may be necessary for language barriers or for assisting in tracking down members who may have changed jobs or have not paid their membership dues. Regional Representatives are appointed by each sitting Board. So with the upcoming elections and the next Board taking over in early February, we thought it would be beneficial to let the members provide some feedback as to how the assigned individuals are functioning in these roles. Two-thirds rated their Regional Representative as "Excellent" or "Good", but 14% were not happy with the current performance of their Regional Representative. And 19% said that they either didn't have a Regional Representative or didn't know who they were. This last point is a bit worrisome for two reasons. First, countries with Regional Representatives are listed on the TIAFT homepage! Second, some of those that reported not knowing who their Regional Representative is are from countries WITH Regional Representatives! So, we clearly need to do more work here. The Board will use this feedback to help improve this important aspect of your TIAFT membership.
We also asked you how you felt about your TIAFT membership. The great news is that 96% of those responding felt that their TIAFT membership was important and that it supports their work. 1% stated that they had recently joined, so could not adequately rate the organization yet. And 3% sadly felt that they do not gain much in being a TIAFT member. As you know, TIAFT has been working for years to ensure that the membership benefits exceed those that you get from most other professional organizations, so this may be a reminder that our organization needs to continue to work in this area.
The next question was to help guide the current Board. The TIAFT Constitution (through many revisions) has repeatedly stated that elections are held during annual business meetings. And those annual business meetings are held during annual conferences. For some years, there have been suggestions and debates surrounding this topic, because technology now allows for elections to be securely accomplished using online tools. Some have suggested that the members that are most active in the organization – and make an effort to attend the annual meetings to meet the Board candidates – that they are in the best position to select the most appropriate Board members. Others have pointed out that EVERY member of the organization has the right to cast a vote for who they feel should be on the TIAFT Board and the ability to cast a vote should not be tied to your ability to attend the annual meeting. So, we asked, and you gave us a clear direction. 71% stated that they support online elections to allow more members to participate in the selection of the TIAFT Board. With that in mind, expect to hear more about this soon, as changing to an online election will require a modification to the TIAFT Constitution.
One of the more expensive benefits provided by the organization is in the online subscriptions to the Journal of Analytical Toxicology given to our Standard and Honorary Members. Through the poll, we tried to assess the value of this benefit. 75% that receive the free subscription find it to be a valuable benefit, while the rest either do not really use it (9%) or already have access to the Journal, so do not need it as part of their TIAFT membership (16%).
And our last question helped us better appreciate the importance of TIAFT Annual Meetings to the membership. Recognizing that a lot goes into a member's decision and ability to participate in the annual meetings, we thought it would be beneficial to simply know how often you are actually able to attend. It is sad to learn that 23% of you have never been able to attend a TIAFT Annual Meeting. 25% have only been able to attend one of our meetings in the last 10 years, while 19% have attended about a quarter of the annual meetings in that same period. 12% have made it to about half of the meetings, 15% to most of the meetings, and 7% have attended every one of the meetings in the last 10 years! Given that our next meeting will be online, I certainly hope that we can get some of you that have never joined us to attend at least one!
Thanks to all that took a few minutes to provide this valuable feedback. Everything we learned will be used to help TIAFT to grow and improve as an organization. And remember, you don't have to wait for a poll to provide feedback. If you have any comments or concerns about the organization, I encourage you to reach out to me personally at president@tiaft.org.
Marc A. LeBeau, PhD F-ABFT
TIAFT President