Travel Grants for Japan TIAFT meeting
Published on: 20-03-2012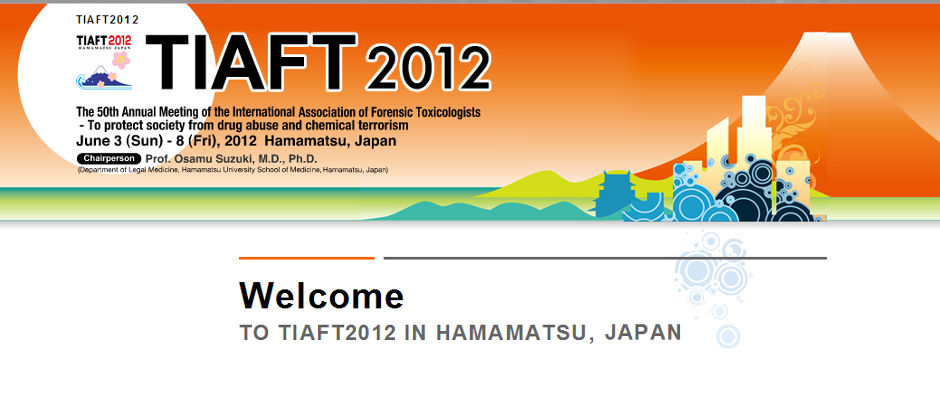 Dear members of TIAFT,
As you can see the website has been completely renovated and it has a new look. The new look is very clean and easy to navigate and it was designed trying to give it the look of an old fashioned British newspaper. I hope you will like it. Doctor Gianpaolo Brusini, the Webmaster, and Mrs. Daniela Manca have worked many hours on the new design of the website.
We have added a few new pages, like the page with information on international exchange programs. Another new page contains links to pictures and movies made during annual and regional TIAFT meetings.
In April, the board will meet in Moscow, Russia. Some items on the agenda will be the renewal of the regional representatives, the development of e-learning and webinars, and the preparations for the next annual meeting in Hamamatsu, Japan. I am really looking forward to visiting Japan again, meeting Japanese scientists and TIAFT members from all over the world. TIAFT has decided to give six grants to scientists from developing countries: Argentina, Colombia, Egypt, India, Sri Lanka and Uruguay. In addition to that, the local organising committee will also give several grants to scientists from Asia.
This is also the time that the awards committees select the next recipients of the different TIAFT awards: the Alan Curry award and TIAFT achievement award. Please nominate members for these awards. I particularly count on the Regional Representatives to nominate members from their country.
I hope I will meet many of you at our next annual meeting in June in Japan.
Alain Verstraete,
TIAFT President