To Meet an Old Friend in a Distant Country is Like the Delight of Rain After a Long Drought
Published on: 10-09-2018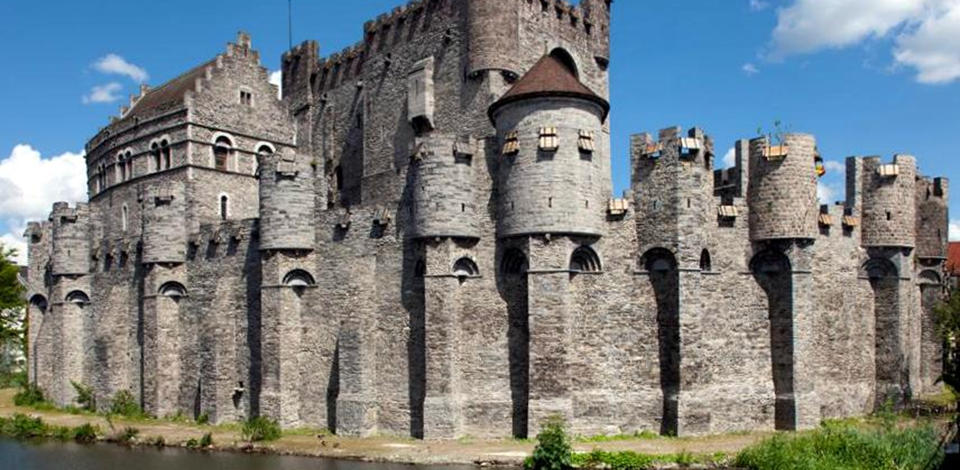 Dear TIAFT Members,
As I write this, I am on my way home from another wonderful TIAFT Conference. Many thanks go to Sarah Wille, Christophe Stove, and the entire Belgian Team for putting together a magnificent scientific program and exceptional social event. It truly was as promised – "Addictive Days and Toxic Nights".
For those that could not join us in Ghent, we had keynote lectures from a number of excellent speakers. It was very rewarding as many of these speakers are not TIAFT members, but in related fields. There were nearly 400 abstracts accepted for the conference, with 90 presented as oral presentations, 48 as flash poster presentations, and the remainder as traditional posters.
One of my favorite parts of TIAFT Conferences is getting the chance to see old friends and make new ones. Let me share a few examples. On the Monday night of the meeting, we had the President's Dinner. This is an invitation only event meant to recognize the current and past TIAFT Presidents, Board members, committee chairs, Alan Curry Awardees, and the meeting hosts and their planning committee. As usual, it was a nice formal dinner with a relatively small group of people. This year, I had the privilege of sitting with former TIAFT President, Rokus de Zeeuw. Those of you that are young scientists may not know Rokus, but he is a longtime TIAFT member having served as TIAFT President from 1990 to 1996. As a student, I read many of the papers that Rokus or one of his many students had authored. Over the course of the dinner, I enjoyed hearing from Rokus about the days when TIAFT was a smaller organization and the unique challenges they faced. We talked "shop", we talked about our personal lives, we talked about the future. I have never had the chance to talk to Rokus so intently as I did that night. It made the evening even more special for me.
On Wednesday, we had our excursion to Bruges. It is a beautiful city with many interesting buildings and fascinating history. Unfortunately, the weather was not in our favor and it began to rain heavily. Nonetheless, we all found comfort in nearby coffee shops or pubs until it was time for dinner. And what a dinner it was! We were in the 13th century belfry that houses a municipal carillon comprised of 48 bells. After the main course, I tried to visit the different tables to chat with the attendees. At one table, I encountered Shawn Foley, a student at Boston University. Ghent was his first TIAFT Conference. Despite being a fellow American, I actually met Shawn for the first time earlier in the week. Shawn told me of his plans to move to Germany for the next stage of his education. Specifically, he is heading to the University of Freiburg, but he did not know anyone there. Interestingly, Shawn was at a table that was right next to two tables with current Freiburg students – so I introduced all of them. We had some good laughs as I practiced my German and then left Shawn on his own to further develop new relationships.
At the Sporty Farewell Dinner, one of my meaningful encounters was with a friend I first met in my early days with TIAFT – Nele Samyn. Nele and I served together on the Young Scientist Committee for a number of years and as we grew older, we had less chances to actually chat as we once did. This night was special, as I met her family for the first time – her husband, her son, and her father were all present. We had some time to discuss our family vacations and the good lives we both are blessed with. I could tell a sense of relief for Nele, as she was also heavily involved in the meeting planning and was finally able to relax after the long week.
So, the week of the TIAFT Conference was not just about learning, but also about meeting people and forming long-term connections. I am already counting down the days to next year's meeting in Birmingham!
Marc LeBeau, PhD
President, TIAFT