TIAFT regional meeting in the CIS and Central Asia
Published on: 02-06-2015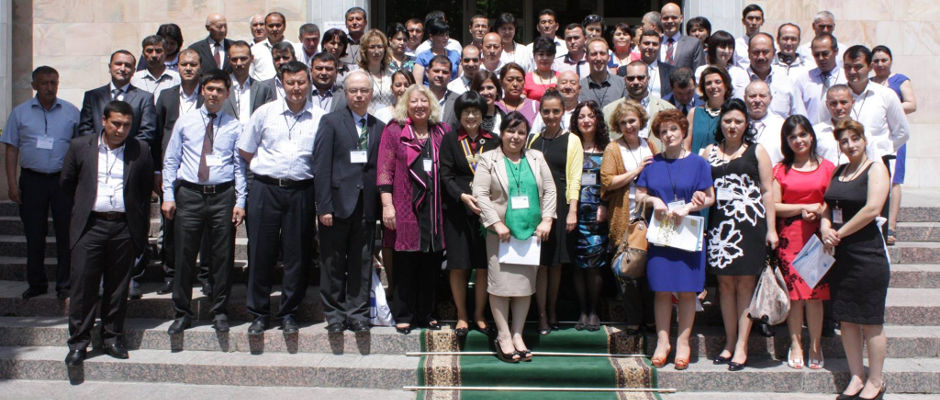 Dear TIAFT Members:
I am delighted that we successfully completed the first regional meeting of TIAFT in the Commonwealth of Independent States (CIS) and Central Asia. I am also very proud of having the meeting in Uzbekistan, with 150 participants from 10 countries.
Our first meeting helped us generate a great surge of momentum, not only in expanding the field of forensic toxicology, but also in strengthening the friendships between invited speakers and toxicologists throughout this important region. In addition, it was definitely a great opportunity for us to promote TIAFT to forensic toxicologists from all 11 CIS countries. Currently only 4 CIS countries (Russia, Uzbekistan, Tajikistan and Azerbaijan) have TIAFT members.
On behalf of TIAFT, I would like to express my appreciation to Mareta Ibragimova and her team for their hard work, selfless service, and strong desire to make this a highly beneficial event for each and every participant. She and her team have worked very hard to make this meeting possible. I am very grateful to them. I would also like to thank the Ministry of Health of the Republic of Uzbekistan for supporting this meeting.
During the regional meeting, the board had a meeting. The agenda included the minutes of last annual meeting, report of secretary, report of treasurer, bulletin, website, YSC, DCF travel grants, grants for analytical method development, guideline for scientific sessions of annual meeting, a database of therapeutic and toxic values, free books for DC members, awards, new Regional Representatives and 2019 annual meeting sites. This year, DCF travel grant, awards will be given to Younes Zebbiche (Algiers), Maria Josefina Cabrera (Argentina), Dayanne Bordin (Brazil), Domun Akram (Mauritius), Linda Matua (Albania) and Jose Luiz da Costa (Brazil). Congratulations!
This year for the first time, the grant for analytical method development, one of the TIAFT initiatives, will be given to Rafalel Linden at Laboratório de Análises Toxicológicas, Universidade Feevale in Brazil. Golo Magnus Meyer, from the Institute of Forensic Medicine in St. Gallen, Switzerland, will visit for two weeks in September to help them set up the method. Jochen Beyer, the president of YSC, was a great help to make this program successful.
The board decided that the deadline for Alan Curry Award and TIAFT achievement Award will be two months before the annual meeting, June 27th this year. Also, the deadline to apply for hosting the 2019 annual meeting is August 1, 2015.
A mentoring program is currently seeking former TIAFT presidents and mentors who dedicated their efforts to TIAFT. I look forward to it being an excellent opportunity of sharing knowledge between mentors and beautiful young minds.
Now it is time for us to prepare for our trip to Florence. The 53rd annual meeting is being prepared under the leadership of Elisabetta Bertol. 400 abstracts were submitted and 45 scientific committee members are working very hard to have the best possible scientific session. Dr. Bertol is prepared to offer a special opportunity for students by exempting 30 student participants from the registration fee. Also, a social dinner will be offered to a select number of students. She is also preparing an excellent social program, a half-day excursion to the Chianti area and a gala dinner in the historic, magnificent "Salone dei Cinquecento" (Palazzo Vecchio) for all participants to enjoy. I encourage all of you to be in Florence to share your knowledge and to meet old and new friends. We are going to have a grand time together. I hope you will be there to learn, contribute, and enjoy.
Thank you all very much.
Sincerely,
Dr. Heesun Chung,
President, TIAFT