TIAFT regional meeting in Arequipa, Peru
Published on: 28-11-2015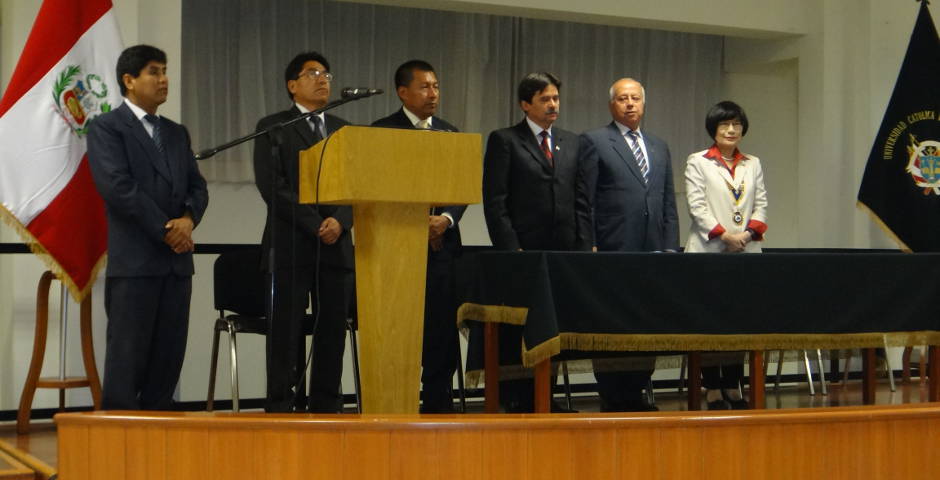 Dear TIAFT Members:
From 16 to 18 November, the 11th regional TIAFT meeting was successfully hosted in Arequipa, Peru. Arequipa is Peru's second most populous city and a UNESCO world Heritage site. It is a beautiful city of historic heritage, natural scenery, and important cultural sites with the Misti volcano on the city skyline.
I am very happy to report that there were 319 participants including 31 speakers. Participants from Argentina, Bolivia, Brazil, Chile, Columbia, Panama, Uruguay and the hosting country of Peru attended the meeting. During the three days, 60 oral presentations and 13 poster presentations were presented. The meeting was held at the Santa Maria Catholic University and the presentations were given at two different auditoriums and all of the papers were well received by the participants. It was a great opportunity for all of us to share knowledge and exchange our ideas about forensic toxicology as well as to strengthen friendships between invited speakers and local toxicologists throughout this important region. Alain, Marc, Dan, Robert, Hans, Carmen and myself were there to present papers. In addition, we encouraged participants from all over Latin America to join TIAFT and attend the annual meeting next year in Australia or Panama for the regional meeting.
The opening ceremony was held just before lunch on the first day. Dr. Alberto Briceno Ortega, Rector of the Santa Maria Catholic University, Wilfredo Cahuana, organizer of 11th meeting and I were at the podium and we both gave speeches for the opening ceremony. The opening ceremony was full of joy with the Peruvian Dance performance and then Pisco Sour, which is a national drink of Peru was served to all participants.
Because it is not easy to host the regional meeting on one continent for more than 10 years, I was immensely proud of our friends in Latin America for their enthusiasm and passion to host the meeting every year. I would like to take this opportunity to thank the former organizers in Argentina, Chile, Colombia, Brazil, Paraguay, Bolivia and Uruguay for hosting the meeting in years past. Thanks to their efforts, this meeting continues to advance our profession and it will continue to be held in this region every year.
I am delighted to announce that the young scientists committee of Latin America was formed with the help of Alain. They will contact the young scientist committee of TIAFT and look for effective ways to collaborate between the two young committees. I am very positive that they will be great forensic toxicologists in the future and will lead forensic toxicology in Latin America.
On behalf of TIAFT, I would like to express my appreciation to Wilfredo Cahuana and his team for their hard work, selfless service, and strong desire to make this a highly beneficial event for each and every participant. He and his team have worked very hard to make this meeting possible. I am very grateful to Wilfredo, Juan, Marco, Roderigo, Cinthia, Miguel, Alvaro and the students from Santa Maria Catholic University. I would also like to thank Dr. Alberto Briceno Ortega, Rector of the University Catholic of Santa Maria for supporting this meeting. Thanks to his support, we had a wonderful regional meeting.
Under the leadership of Alexis Brenes, the 12th Regional TIAFT meeting in Latin America will be hosted next year in Panama and I hope to see you old and new friends in Latin America there.

Thank you all very much.
Sincerely,
Dr. Heesun Chung,
President, TIAFT