Registration now open for TIAFT 2023!
Published on: 26-01-2023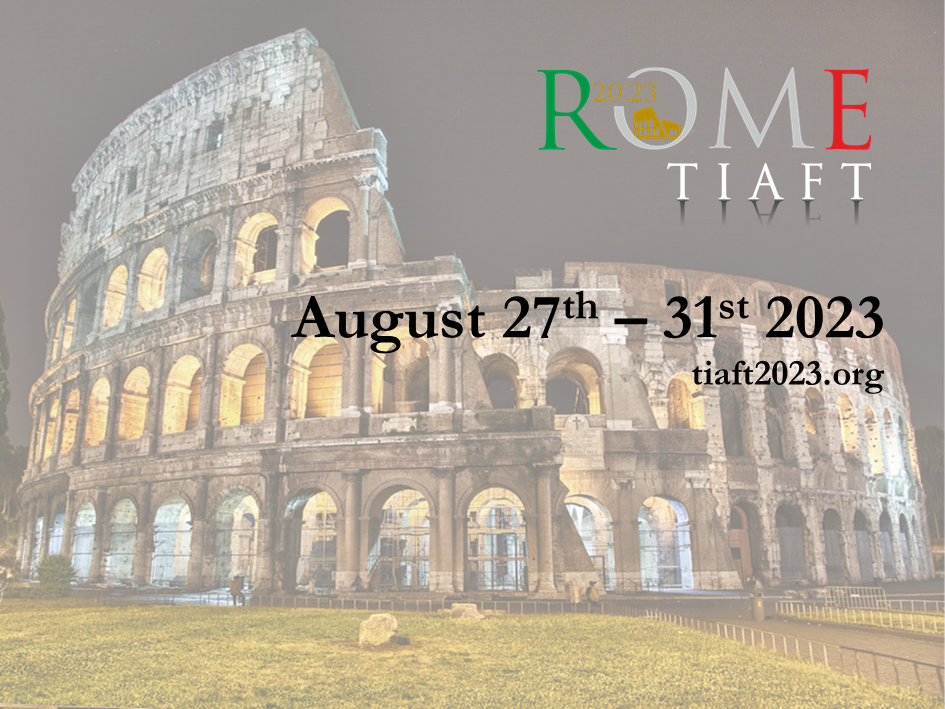 Anyone who wishes to attend the 60th Annual Meeting of TIAFT in Rome (Italy) from August 27th to 31st, 2023 can now register at https://www.tiaft2023.org/about/registration. Early bird rate is available until May 21st, 2023.
The TIAFT 2023 co-chairs, Francesco Paolo Busardò and Simona Pichini, look forward to seeing you all in Rome!