Navigation and Our Upcoming TIAFT Meetings
Published on: 28-07-2018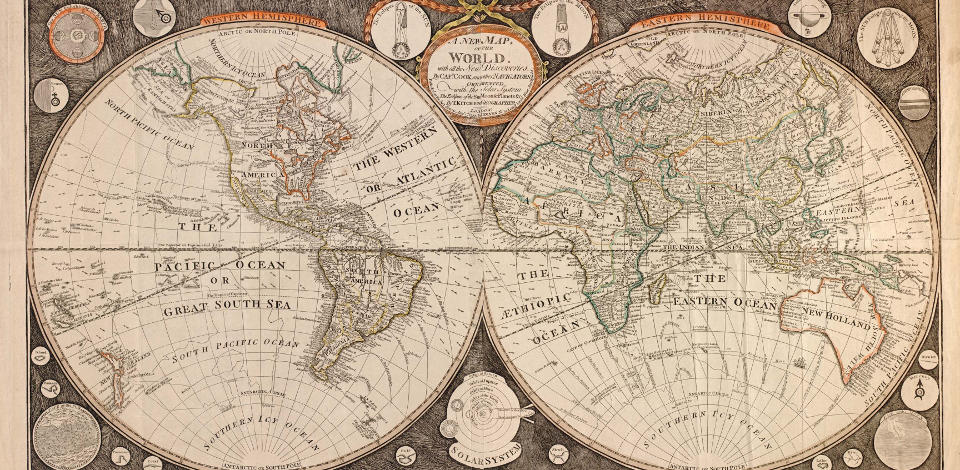 Dear TIAFT Members,
By now, the majority of TIAFT Members have decided if they will be able to join us for the 2018 Annual Meeting in Ghent, Belgium that begins on August 26th. Our hosts, Sarah Wille and Christophe Stove, are in the final leg of the race that will ensure that this year's conference is another success. I look forward to seeing everyone there!
It is interesting that one of Belgium's most famous historical figures was Gerardus Mercator. For those not familiar with Mercator, he was a cartographer, geographer, and cosmographer from the 16th century. He is credited with developing the first world map to showcase a linear scale for use in sailing and he was the first person to collect all of his maps into an atlas. Most importantly, Mercator's maps eventually became the standard for how we view the world today. So as we find our way to Ghent in the coming weeks, we should give a small thanks to the Belgian-born Gerardus Mercator.
One of the TIAFT Board's improvements has been to provide guidance and structure to help our colleagues "navigate" the hosting of a TIAFT Regional Meeting. I am very happy to report that the Board approved the first version of the TIAFT Regional Meeting Guidelines. This resource will help you "map out" the meeting logistics. The Board hopes these guidelines will standardize how these meetings are organized. The document is based on an existing handbook that was developed by the previous Board for hosts of the larger Annual TIAFT Meeting. Many thanks go to President-Elect Dimitri Gerostamoulos for leading the effort in the new handbook's creation. Further, thanks to Secretary Carmen Jurado, a Spanish version of the handbook is also available to assist our Latin American colleagues who have consistently offered an annual regional meeting in that part of the world. If you are interested in hosting a TIAFT Regional Meeting in the coming years, I encourage you to utilize this valuable resource. You can find a copy in the Member's Area of the website.
And speaking of Regional Meetings, we have two such conferences that will occur later this year. Turkey's Regional Representative Serap Annette Ankur and TIAFT Member Nebile Daglioglu will host the Third Regional TIAFT Meeting in Turkey from October 18th to 20th in Nevsehir located in the beautiful and historic Cappadocia Region. And in late November, Argentina's Regional Representative, Luis Ferrari, has once again volunteered his time to host the 15th Latin American Regional TIAFT Meeting in beautiful Buenos Aires.
As I mentioned in an earlier message, TIAFT Regional Meetings are important in allowing toxicologists - from parts of the world that struggle to attend the larger annual conference - to obtain some quality continuing education close to home and at a fraction of the cost. And of course it is an opportunity to spread the TIAFT name and mission throughout these parts of the world.
I hope to see as many of our TIAFT colleagues as possible at any of these upcoming meetings.
Marc LeBeau, PhD
President, TIAFT
This is an image of Nova totius Terrarum Orbis geographica ac hydrographica tabula, a map of the world created by Hendrik Hondius in 1630, and published the following year in the atlas Atlantis Maioris Appendix. This is a scan of the copy belonging to the State Library of New South Wales. Access to it was available at New South Wales. The graphical user interface provided does not support downloading the full image at full resolution, but the back end could be cajoled to do so by manually editing the CGI arguments in the url, to NSW²