My last message here as TIAFT President
Published on: 10-11-2014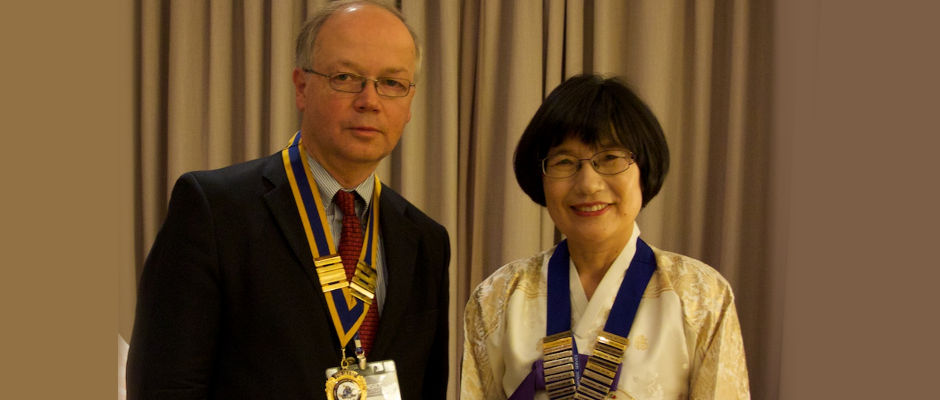 This is my last message here as TIAFT president. In November I will pass the presidency to Prof. Heesun Chung.
This is the time to reflect on the period when I was TIAFT president. We had three great years, starting with the excellent meeting in San Francisco, the largest TIAFT meeting ever, followed by the very well organised meeting in Hamamatsu. In 2013, TIAFT celebrated its 50th anniversary with a superbly organised and very well attended meeting in London in April. The same can be said of the following annual meeting in Madeira, in the true spirit of TIAFT, with a good mix of excellent science and a fabulous social program. And we are looking forward to the first TIAFT meeting in Latin America, this November in Buenos Aires, Argentina. Some innovations will be the use of e-posters (no more posters to carry on the plane!) and meet-the-expert sessions. Our hosts Oscar Locani and Luis Ferrari are working very hard to make this meeting a memorable one.
I would also like to thank the board members who have served with me. Olaf Drummer, the immediate Past-President, who was always ready to advise when I needed it. Marc LeBeau and Dan Isenschmid, respectively treasurer and secretary, who did a tremendous job in processing new membership applications and payments, and dealing with the questions of the membership. Heesun Chung, the President-elect, whose organisational and diplomatic skills and encouragement were very useful for me. I could always count on the three regular board members, Carmen Jurado, Robert Kronstrand and Hans Maurer. In the last decade, TIAFT board members have also been excellent scientists, and the board meetings between the annual meetings have been combined with scientific meetings in different places, where all the board members gave state-of-the-art lectures.
One of the decisions that the board took during its meeting in Izmir, Turkey, was to modify the platform for managing the membership database and the application and payment process. This is now being implemented, and I hope that the transition period will be short, so we will be able to accept new applications soon.
At that time we will also have elections, and I encourage those of you who want to serve TIAFT as an executive board member to be a candidate. The deadline is one month before the business meeting, i.e. October 13th, 2014.
At the business meeting in November, we will decide on the location of our meeting in 2018. I am expecting applications from Birmingham, UK, Ghent, Belgium and Paris, France.
I hope to see many of you in Buenos Aires in November.
Alain Verstraete,
TIAFT President