Published on: 02-01-2017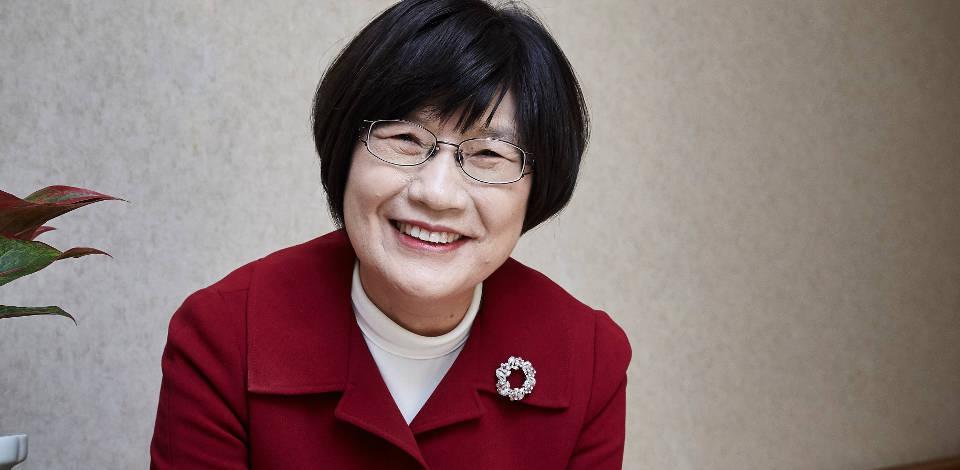 Dear TIAFT Friends,
Happy New Year 2017! This is The Year of the Rooster in Korea and the year when you will need to work hard and be patient in order to achieve your goals. The Rooster years are known to be filled with integrity and efficiency. Hard work is the key to achieving success in this New Year. I sincerely wish that 2017 blesses you and your loved ones with health, harmony, and happiness.
I am delighted to inform you that Olaf Drummer and Dimitri Gerostamoulos and their team donated 25,000 Australian dollars to TIAFT after successfully hosting the 54th meeting in Brisbane. On behalf of TIAFT, I would like to take this opportunity to express my appreciation to them for hosting one of the best meetings ever and for donating this money to our organization. The board will discuss how we can find the best way to use these funds to benefit our members.
In 2016, we shared fond memories together through many events. First of all, we had the 54th annual meeting in Brisbane with 510 participants from 46 countries. It was a huge success. I am certain that all participants brought pleasant memories of Brisbane back to their home countries thanks to Olaf and his team's hard work.
Also in 2016, there were three regional meetings in Cape Town, Antalya and San Jose. The regional meeting in Cape Town was the first one in South Africa and it had 70 participants from all over South Africa in attendance. Alicia Evans and her team organized the first meeting and her team did a great job of hosting the meeting. I am very happy that all members will have a chance to visit Cape Town in 2020 for the 58th annual meeting.
The second regional meeting in Turkey was held under the leadership of Serap Annette Akgür and Nebile Daglioglu in historic Antalya with 120 participants from 11 countries. It was truly a great opportunity to share experiences, explore new directions, and learn about recent developments in Forensic Toxicology.
In November, Freddy Arias successfully hosted the 12th Regional TIAFT meeting in San Jose, Costa Rica. It was the first time that a TIAFT Regional Meeting was hosted in a Central American or Caribbean country. Freddy Arias did an amazing job coordinating a great regional meeting that also included a workshop day.
The Board and I were immensely proud of our friends from regions all over the world for their enthusiasm to host yearly regional meetings. I am very grateful to them.
Regarding the bulletin, I was very pleased to have the latest one, which was issued by our new editors, Sarah and Jennifer. They did a wonderful job to produce the bulletin. On behalf of TIAFT, I would like to convey my sincere thanks to them.
In 2016, I have been delighted to have the joint TIAFT-UNODC initiative on the collection of toxicology data of NPS. I am very grateful to Justice Tettey, chief of UNODC for his hard work to make this program possible.
In 2017, we have numerous excellent events ahead of us.
Firstly, the 55th annual meeting will be held in Boca Raton, Florida in the USA as the 2017 SOFT-TIAFT joint meeting under the leadership of Ruth Winecker and Dan Anderson. It will be another great meeting with friends of SOFT and beautiful weather in Florida. I am looking forward to seeing all of you in Boca Raton.
Also, the regional meeting of TIAFT will be held in Romania with the 17th Congress of The Romanian Society of Forensic Medicine. It will be a great chance for us to promote TIAFT to toxicologists in this region. The board will have a mid-year board meeting, while giving lectures and sharing ideas in Romania.
The 13th regional meeting of Latin America will be held in Colombia.
Please mark your calendars and make sure to join and support these events.
There are many deadlines you have to remember. For the annual meeting in Boca Raton, the deadline of workshop proposal will be 15 March and abstract15 April 2017. The deadline of submitting your application for a Standard and DCF travel fund will be on the website very soon. I also encourage the labs in countries to apply for the grant of analytical method.

Your contribution to TIAFT is invaluable and always appreciated.

Once again thank you and Happy New Year everyone!
Sincerely,
Dr. Heesun Chung,
President, TIAFT