Elvis Has Left the Building! But Do You Care to Know More?
Published on: 11-01-2022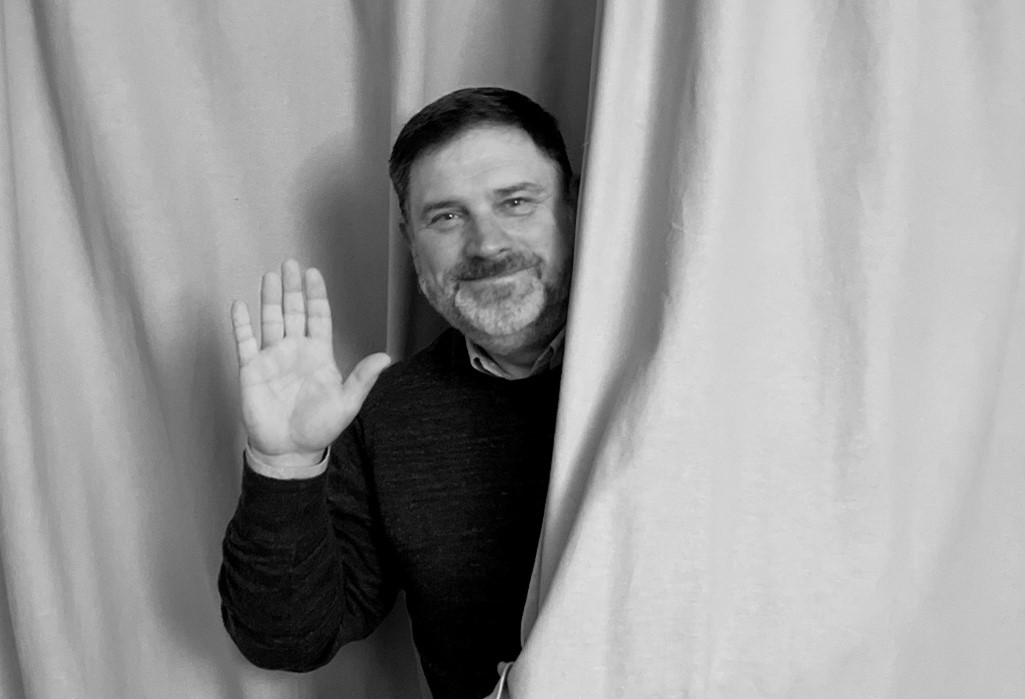 It is bittersweet to write my last message as TIAFT President. When I become President-Elect in 2014, little did I appreciate what a big job it was and would become. I now know why Past-Presidents have a smile on their faces!
I was honored when I moved into the President's role during the 2017 Annual Meeting (okay…it was actually in early 2018, thanks to Hurricane Irma) and was lucky to have a great group of TIAFT Members elected to serve on the Board with me. We got off to a great start thanks to an initiative started under our Past-President Heesun Chung that called for the previous TIAFT Board to leave the incoming Board a strategic plan!
That outgoing Board felt there were six major areas in which TIAFT needed to progress: a) improving our ethics procedures; b) better defining TIAFT processes; c) finding ways to provide more benefits to TIAFT members; d) developing operating procedures for TIAFT committees; and e) focusing on building our membership in two parts of the world – Southeast Asia and Southeast Europe; and f) improving how we communicate with TIAFT members. Our incoming Board set out to determine ways that we could try to meet these organizational needs. Within the first 30 days, we set our goals.
One of the first efforts was to better define the ethical expectations for TIAFT members. As a result, the TIAFT Code of Ethics can now be found on the TIAFT website. We felt it important to annually remind people of our Code of Ethics and to ensure that they agree to follow them. All existing members were asked to read and indicate their agreement with the requirements for ethical behavior, as are all new TIAFT member applicants. We also worked with the Ethics Committee to update their procedures with detailed direction on how we address complaints against a TIAFT member's ethical behavior. The procedures can now be found in the Ethics Committee Handbook located in the Members Portal.
We also thought it would be smart to better define the roles of our various Board members. While some positions (e.g., President, Treasurer, and Secretary) were already well-defined, the other positions did not seem to have well-defined purposes. We made each Board member responsible for something, such as liaison to one of the TIAFT committees, communication with future meeting hosts, or assignment of one of our strategic initiatives! I can proudly say that everyone has pitched in and given their fair share during this Board's tenure.
We also created a handbook for our Regional Representatives to better define their roles, the expectations that come with the position, and the eligibility requirements to become a Regional Representative. That handbook is regularly discussed with our Regional Representatives.
Another initiative we felt important was to improve support for TIAFT Regional Meetings by creating yet another handbook that defined the process of requesting to host such a meeting, Board review and approval of those request, and expectations for such meetings. This document was published in English, as well as in Spanish, given our active Latin American Regional Representatives that host Regional TIAFT Meetings.
We also realized that we needed to better define our election processes. So, a handbook for that was also created. This Elections Guideline handbook allows for greater transparency of the way TIAFT elections are held.
Given TIAFT's long history, it is no surprise that we have a lot of important financial and organizational records. But as we change Boards every few years, there is a risk that records can become lost. So, we set forth to develop a process to improve the archiving and management of records. To maintain our goal of transparency, all of the processes for Regional Representatives, Regional Meetings, elections, and record management have been made available to you through our Membership portal.
When it comes to providing more benefits for TIAFT members, we initially focused on two areas: 1) the formation of a new NPS Committee to provide members with up-to-date information on these challenging drugs and 2) establishing an agreement with Oxford University Press to have an annual special issue of the Journal of Analytical Toxicology dedicated to TIAFT's yearly conference.
To develop the operating procedures for the various TIAFT committees, we worked with the committee chairs and their members to develop handbooks to explain the nuances of their committee (i.e., what its mission is, how it operates, term limits, various responsibilities, etc.). We now have handbooks for each of the traditional TIAFT committees which will better ensure smooth handoffs as the committee leadership and membership changes.
To improve TIAFT's membership in Asia and Europe, the Board held their mid-year meetings in Athens (2018) and Shanghai (2019). Both meetings were held in conjunction with TIAFT Regional Meetings. Both current TIAFT members and non-members were encouraged to participate. Board members provided numerous talks during these Regional Meetings and they served as excellent opportunities for toxicologists from these areas to learn more about TIAFT and what the organization can offer them. There was a third such Board/Regional Meeting planned for 2020 in the Philippines, but that unfortunately had to be cancelled due to the COVID-19 pandemic. More about COVID-19 later!
And the last item on our Strategic Plan was to focus on improving communications with our members. Communication is always a funny thing because some people always want more…and others always want less. As President, I tried to keep you informed through routine messages on the TIAFT website and in The Bulletin. But we also empowered the Communications Committee to become more active using various social media platforms to keep you better apprised of everything going on at TIAFT. And last, we pushed for our Regional Representatives to reach out to members from their countries/regions at least twice a year. This was to ensure that members knew who they were, but to also assist in some of the membership management duties.
SO…when you look at what we accomplished, I feel quite good about where we are leaving things for the next Board. BUT…then COVID-19 changed things!
In 2020, we were forced to postpone the annual meeting that was to be held in Cape Town. It was at the Cape Town meeting that a new Board was to be elected. Once we made the decision to cancel the meeting, we knew based on the TIAFT Constitution at the time, that we could not have an election without a TIAFT Business Meeting. And we could not have a business meeting without having an in-person annual meeting. So, the Board made an agreement to stay on in their current positions. But we also strategized for what MORE we could do for the organization. And quite frankly, I think that may have been our most productive year of my entire Presidency!
We knew we needed to improve the TIAFT Members portal on the website, so that we could better track our membership roster, our dues payments, our ability to maintain TIAFT documents for members to review, and to make it easier to communicate through email with the members. We hired a company from Scotland (UK) to help us in this area. That new system went live in April of 2021 and has performed remarkably well. I hope that you find the email communications, the ability to book "tickets" to some of our TIAFT events, to readily find a colleague's email address, and the many other options it affords you, to be of great value.
We also planned for a Professional Development Symposium in December of 2020. We tried to make it fun by using a Beatles theme and tying the scientific sessions to different songs from the "Fab Four". That event was such a huge success that the Board knew we must do more! So, we created a new committee – the Continuing Education Committee – to organize one or two such online symposiums per year. Their first event was held in July and was also quite successful. A second symposium was held in December of 2021 in conjunction with the Society of Forensic Toxicologists (SOFT). This one was to honor one of our important TIAFT members who passed away earlier in the year – Randy Baselt.
And, thanks to generous donations from our members and the organizations for which they work, we have two new "member benefits" that become effective in 2022: the Bryan S. Finkle Visiting Scientist Grant and an award to further honor Dr. Baselt by recognizing the TIAFT member who published the most impactful manuscript on "interpretation issues" in our official journal, the Journal of Analytical Toxicology. Many thanks to the Center for Forensic Science Research and Education at the Fredric Rieders Family Foundation for their generous donation to fund the new Baselt award, as well as to Dr. Finkle for the donation that will fund the grant in his name.
But wait, there is more! Hearing for many years that people have grown tired of our traditional TIAFT logo, the Board initiated a contest for members to create their own logo ideas and have their submissions voted on (using our new Members ballot option) along with our classic version of a globe with a snake wrapped around it. After the membership votes were tallied, we announced that Brazil's Marilia Santoro Cardoso's entry would become our next TIAFT logo.
The Board also took this extra time to try to get your feedback about the TIAFT organization. We conducted a poll that asked you about things like the communications you receive, the value of THIS association to you, and your thoughts on having elections conducted electronically. The poll results were very important, as it did make it clear that the TIAFT Constitution could be updated to allow for electronic voting. In late 2021, that proposed change, as well as a few other important updates, were overwhelmingly approved by the TIAFT membership.
And we cannot forget the biggest accomplishment we will have for THIS Board. That is to organize the 58th Annual Meeting of TIAFT, the first-ever virtual annual conference for our association. In late August, when it became clear that there would not be a meeting in Cape Town as planned, we immediately began organizing a virtual meeting to take its place. To say that the last five months have been a whirlwind would be an understatement. But the hard work is paying off. We already have registration numbers that compete with most in-person TIAFT meetings. And keeping with the creativity of this Board, the meeting theme is called "Around the World in 80 Talks!". If you haven't yet registered, I encourage you to not miss this event!
As exciting as this virtual meeting will be, it will also be my last as TIAFT President. It will end with our TIAFT Annual Business Meeting using the conference organizer's virtual platform. As with every other TIAFT Business Meeting, you will need to be a conference participant to be part of the business meeting. I apologize to those that are disappointed by this, but it is the only way we can easily control that only members are allowed into the meeting. This will be an important issue should there be any motions from the floor that require a rapid vote.
But the good news is that elections will start a week before the business meeting, will be held on the TIAFT Members Portal, and you will NOT be required to be at the virtual conference to cast your votes there. I encourage all TIAFT members to participate in this opportunity to select the individuals that you would like to see serve on the next TIAFT Board.
I cannot close without wishing the very best of luck to our incoming President, Dimitri Gerostamoulos. Dimitri has spent the last four years by my side. He has supported me in every way that he could. He is a great leader, a great scientist, and a great friend! I know he is ready for the new responsibilities and TIAFT will flourish under his leadership.
I also want to thank the other Board members who have served with me: Heesun Chung (Past-President); Carmen Jurado (Secretary); Robert Kronstrand (Treasurer); Simon Elliott; Donata Favretto; and Christophe Stove. You all have my sincerest respect and appreciation for how you worked together to accomplish so much and in particular how you have handled adversity.
So, with this last paragraph, I thank you all for allowing me to serve as the TIAFT President. I have always appreciated your kind words, your advice, and your dedication to this amazing professional organization. If you are of an older age and enjoyed the music of Elvis Presley, a common quote after his concerts was for the public address announcer in the auditorium to let people know that "Elvis has left the building!" While I can only wish that I had the talent that Elvis had, I would like to hear such an announcement – "Marc has left the building" – because my wife and son will appreciate that I have considerably more time to spend with them!
Cheers!
Marc A. LeBeau, Ph.D. F-ABFT
TIAFT President