Members of the Organizing Committee
ANA GEORGINA GONZÁLEZ
TIAFT Representative – Colombia
CONSUELO MORA
CLAUDIA MANRIQUE
JOHANA CASTRO
JAIRO PELAEZ
RUTH RAMIREZ
Members of the Scientific Committee
CAROLINA BEJARANO
REINA MARCELA TORO
MARIA MARTHA ORTIZ
DIANA MARIÑO
OMAR OCAMPO
PATRICIA HEREDIA
LUCIA MEDINA
EDWIN BOTTIA
---
Connections
Direct connection Bogotà - Armenia by Aerolinea Avianca.
Other airlines operating in the country are Lan, CopaAirlines and Vivacolombia.
Tourist information
Among the Colombian Andes, with an always splendid climate and surrounded by the exquisite aroma of Colombian coffee, is Calarcá, a city that hosts the XIII Regional Congress of Latin American Forensic Toxicology. In addition to the event that brings us together, we can enjoy great tourism activity that offers us in this region of theme parks and amusements, such as the renowned Park Panaca and the Parque Nacional del Café, which include other attractions such as the hill of Peñas Blancas, the Mariposario del Jardín Botánico del Quindío.
For more information, please visit: www.guiaejecafetero.com.
---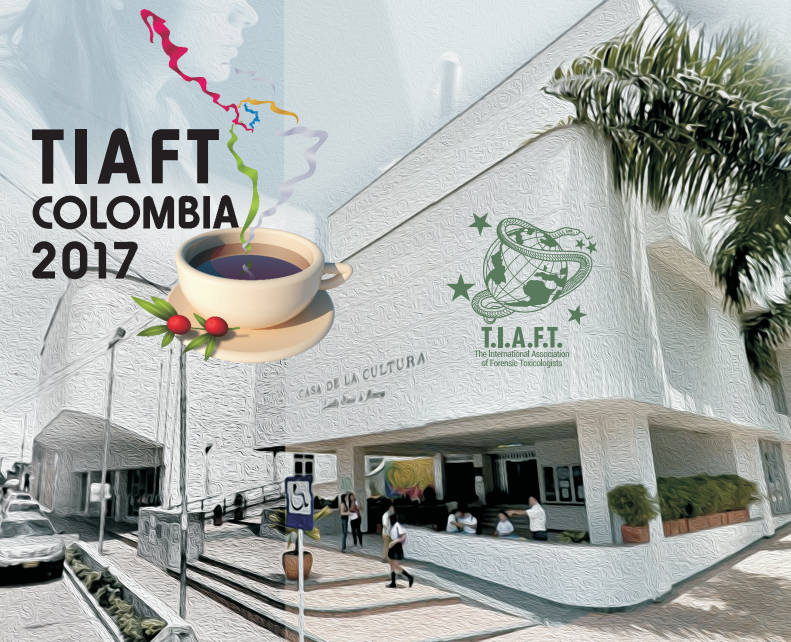 Congress sponsored by