Published on: 26-10-2015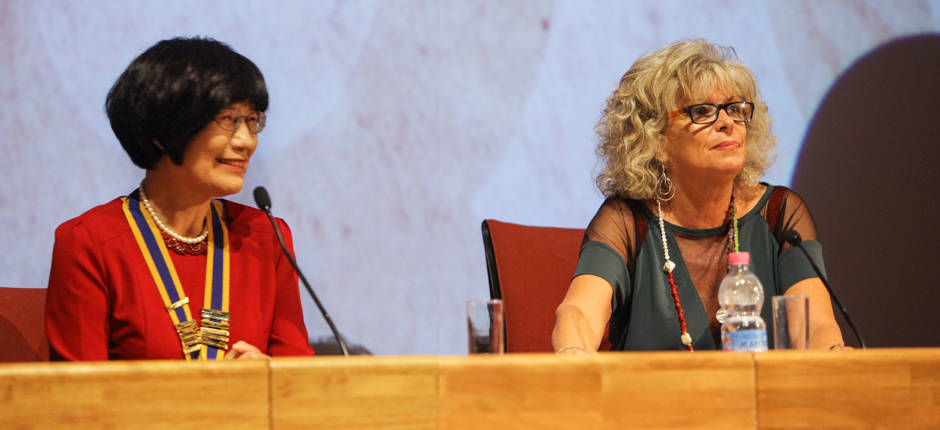 Dear TIAFT Members:
Wasn't it wonderful for 679 TIAFT friends and family from 63 countries to gather together for a whole week during our 53rd Annual TIAFT Meeting in Florence? The meeting proved to be one of our best TIAFT meetings ever thanks to our meeting president Elisabetta Bertol. I would like to thank her and her wonderful team for their hard work, dedication, and selfless service to make the 53rd meeting our best ever.
Florence was the beautiful historic city we expected. It was and is a stunning city of art and culture. It was truly an open sky museum and obviously an important center of Renaissance culture. I was very proud to have the 53rd TIAFT meeting in Florence. All participants truly enjoyed all the beauty the city had to offer.
The scientific program was also excellent. It featured many high quality papers because Elisabetta, Donata and their dedicated team prepared traditional TIAFT meeting topics as well as exciting new ones. By intermingling novel topics with traditional topics a new direction of forensic toxicology was revealed during the meeting. Giovanni Serpelloni's brilliant lecture was a milestone highlighting the convergence of neuroscience and forensic toxicology. In addition, the time allocation for oral presentations was perfect with 10 minutes presentation and 5 minutes discussion. Thanks to the ample time for discussion, the Q&A sessions became very interesting and helpful. The poster presentations were also very well received by all participants. I would like to thank our scientific committee, especially Donata for preparing such a fantastic and beneficial scientific program.
Elisabetta also prepared great social programs for us to enjoy together. The opening ceremony at Palazzo Vecchio was very unique and magnificent. How lucky we were to have the ceremony at the marvelous "Salone dei Cinquecento". The opening talk by Marilyn Huestis about Lucrezia Borgia was very interesting, fun, and educational. Her investigation of Forensic toxicology through history was absolutely fascinating. The renaissance parade at the Signoria plaza took us to the Renaissance period and it was full of happiness and excitement.
The most interesting part for many attendees came with the half-day excursion to the Chianti region. Elisabetta arranged 600 people to visit the best wineries in Chianti and treated us to the traditional dishes of the Tuscan Countryside. I was amazed to see all foods for 600 people were cooked and served by the village people with all ages including the young and the old. It was very special to have a dinner at the Abby of San Michele with all of the fathers. It was a great memory for all of us.
I was very honored to do the roll call of 63 countries at the historic and magnificent "Salone dei Cinquecento" during our Gala dinner. This year we were very lucky to have Pascal Kintz as the winner for Alan Curry, Markus Meyer for the achievement and Jenny Button for the best bulletin award. For the young scientist award, Michael Poetzsch was the winner of the best paper, Brigitte Desharnais for the best oral presentation and Verena Angerer for the best poster presentation. Congratulations!

I am confident that all participants brought back to their homes wonderful memories of our time together in Florence. It was a great moment for us to learn from each other, contribute to our profession, enjoy a great event, and strengthen our friendships. I greatly appreciate your presence at the meeting. You are the ones who make all the difference. Thank you very much for attending the meeting.
Once again, I would like to send my heartfelt thank you to Elisabetta, Francesco, Donata and their team for their hard work and dedication. Thanks to the leadership of Elisabetta, the 53rd meeting was a great success.
Sincerely,
Dr. Heesun Chung,
President, TIAFT