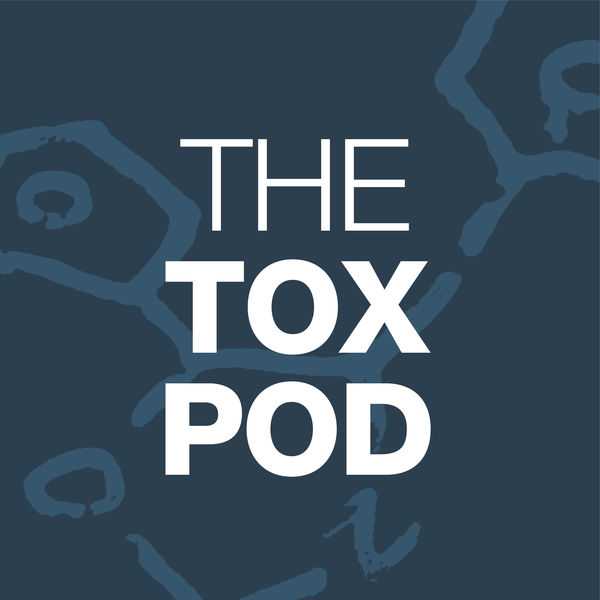 The Toxpod is a podcast all about forensic toxicology. Produced by Tim Scott and Peter Stockham, on behalf of The International Association of Forensic Toxicologists, the podcast aims to promote conversation among forensic toxicologists everywhere. From cutting-edge research to practical lab tips, Tim and Peter delve into the fascinating (and sometimes mystifying) world of forensic toxicology and seek perspectives from others working in a range of different contexts within the field. With hundreds of listeners from every corner of the world – subscribe to The Toxpod now, and join the conversation.
Season 4 - 2021
June 25 - TIAFT Bulletin preview - Issue 51(2)

We'll be previewing issues of the TIAFT Bulletin as they are released each quarter.

Special thanks to Jennifer Schumann and Sarah Wille, editors of the TIAFT Bulletin. For more information on the Bulletin, including how to submit content, click here. Listen here

June 22 - 5 in 30 (Chemometrics, single hair analysis and GC-VUV)

We look at 5 recent publications in the field of toxicology.

1. Polettini A, et al. LC–QTOF-MS Presumptive Identification of Synthetic Cannabinoids without Reference Chromatographic Retention/Mass Spectral Information. II. Evaluation of a Computational Approach for Predicting and Identifying Unknown High-Resolution Product Ion Mass Spectra. (2021) Journal of Analytical Toxicology, 45(5):440-61.

2. Kuwayama, K. et al. Development of the "selective concentration" analytical method for drug-containing hair regions based on micro-segmental analysis to identify a trace amount of drug in hair: hair analysis following single-dose ingestion of midazolam. (2021) Forensic Toxicology, 39(1):156-66.

3. Robin, T. First-Line Toxicological Screening with Fully Automated Extraction. (2021) Journal of Analytical Toxicology, 45(3):252-68.

4. Kranenburg, R. Spotting isomer mixtures in forensic illicit drug casework with GC–VUV using automated coelution detection and spectral deconvolution. (2021) Journal of Chromatography B, 1173:122675.

5. Elmsjö, A. Post-Mortem Metabolomics: A Novel Approach in Clinical Biomarker Discovery and a Potential Tool in Death Investigations. (2021) Chemical Research in Toxicology, 34(6):1496-1502.

June 15 - New Psychoactive Substances with Alex Krotulski

We chat with Alex Krotulski about his work with CFSRE and NPS Discovery. You can find out more about these initiatives, and access the many resources they produce, at www.npsdiscovery.org. Listen here

June 8 - Are toxicologists too sensitive?

Modern forensic toxicologists are able to detect tiny amounts of drugs in a sample. Is it possible we are now too sensitive? Listen here

June 1 - Reference Standards with Jenny Button

We chat with Jenny Button, Deputy Director of Chiron, about the use of reference standards in forensic toxicology.

Jenny's written a book chapter about all this - it's really good! Here's a link. Listen here

May 25 - Activity Based Assays with Marthe Vandeputte
May 18 - 5 in 30 (Impairment apps, zebrafish and Scottish prisons)

We look at 5 recent publications in the field of toxicology. Listen here

1. Karoly, H. et al. Effects of high-potency cannabis on psychomotor performance in frequent cannabis users. (2020) Cannabis and Cannabinoid Research, X:X, 1-9

2. Prado, E. et al. Metabolism of synthetic cathinones through the zebrafish water tank model: a promising tool for forensic toxicology laboratories. (2021) Forensic Toxicology, 39: 73-88

3. Chu, M. et al. Time-dependent changes in THC concentrations in deceased persons. (2021) Journal of Analytical Toxicology, 45:1-7

4. Van Schalkwyk, F. et al. Fatal pyrrolizidine alkaloid poisoning of infants caused by adulterated Senecio coronatus. (2021) Forensic Science International, 320:110680

5. Norman, C. et al. Large-scale evaluation of ion mobility spectrometry for the rapid detection of synthetic cannabinoid receptor agonists in
infused papers in prisons. (2021) Drug Testing and Analysis, 13:644–663

May 11 - Cognitive bias with Hillary Hamnett

We chat with Hilary Hamnett about the complex issue of cognitive bias in forensic toxicology. You can contact Hilary at HHamnett@lincoln.ac.uk, if you would like to hear more from her about cognitive bias. Listen here

May 4 - Positively negative

How confident are you that your analytical methods won't miss a target analyte? In the first episode of season 4, we discuss the potential for false negative results in forensic toxicology. Listen here
---
Older episodes can be found here
---
The Toxpod is produced by:
Tim Scott (Australia)

Tim holds a BSc (Hons) from Flinders University and has worked in the Toxicology section at Forensic Science South Australia since 2002, where his current position is Team Leader. He is an adjunct academic at Flinders University and is a member of The International Association of Forensic Toxicologists (TIAFT), the Society of Hair Testing (SOHT), the Australian and New Zealand Forensic Science Society (ANZFSS), and is a board member of the Forensic and Clinical Toxicology Association (FACTA). He loves to talk about forensic toxicology any chance he gets – although his wife and four children do not seem particularly keen to listen, which is probably why he started a podcast. His interests include drug screening using HRMS and the interpretation of post-mortem drug concentrations.
e-mail: toxpod@tiaft.org
Peter Stockham (Australia)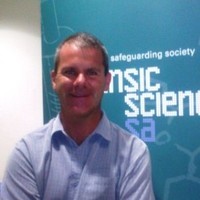 After completing his BSc (Hons) in Organic Chemistry at the University of Adelaide, Peter started his scientific career in hospital research and water quality laboratories. He joined Forensic Science South Australia in 2000 and was heavily involved in the lab's early adoption of innovative LC-MS and LC-HRMS techniques. Besides his daily reporting, casework and quality responsibilities, his recent interests include analysis of hospital emergency department samples to monitor drug trends, development of NPS suspect-screening techniques, encouraging sharing of information between toxicology labs, and trying not to take life too seriously. He is a member of FACTA and ANZFSS, and is the Australian Regional Representative for TIAFT. A scientist at heart, Peter is always aware of the rare privilege it is to have a career in a field where science and service are cornerstones, and where innovation and collaboration is the norm, if not a necessity.
e-mail: toxpod@tiaft.org
The Toxpod is a production of The International Association of Forensic Toxicologists. The opinions expressed by the hosts are their own and do not necessarily reflect the views of TIAFT or their employer.
---