Chairman
Nikolas Lemos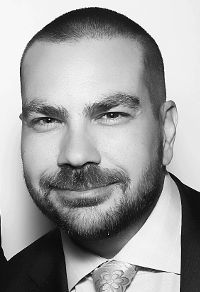 Dr. Lemos was born in Athens, Greece. He received his bachelor of science in forensic chemistry/criminalistics from the State University of New York in 1993, his master of science in forensic science specializing in criminalistics and forensic toxicology from John Jay College of Criminal Justice of the City University of New York in 1996 and his doctorate degree in forensic medicine and science from the University of Glasgow in 1999. From 1999 to 2003 he worked in London, England first as a Senior Lecturer in Forensic Sciences at London South Bank University and then as Head of the Forensic Toxicology Service of St. George's Hospital Medical School of the University of London. Since 2003 he has been the Forensic Laboratory Director and Chief Forensic Toxicologist for the City and County of San Francisco and in 2011 he advanced to Full Clinical Professor in the Department of Laboratory Medicine of the School of Medicine of the University of California, San Francisco (UCSF). He is active in many aspects of forensic toxicology including teaching, service and research and has published and presented on numerous occasions at TIAFT and elsewhere. He has been a TIAFT member since 1995 and has received numerous grants and awards including the Outstanding Speaker Award of the American Association of Clinical Chemistry (2005 and 2009) and a Proclamation by the 109th Congress of the United States of America in 2005. Among other professional activities, he spearheads the Diversity, Equality and Inclusion Committee of the American Academy of Forensic Sciences (USA), the Ethics Committee of the California Association of Toxicologists (USA) and the Forensic Toxicology Committee of the National Association of Medical Examiners (USA).
Nikolas P. Lemos, PhD, FRSC, F-ABFT
Director, Forensic Laboratory Division &
Chief Forensic Toxicologist
City and County of San Francisco
&
Clinical Professor
Department of Laboratory Medicine, School of Medicine
The University of California, San Francisco
USA
e-mail: nikolas.lemos@sfgov.org
---
Webmaster
Gianpaolo Brusini, PhD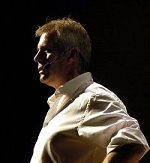 Born in Mantova, Italy, Gianpaolo received his degree from the University of Padova in 1985 in pharmaceutical chemistry. From 1986 to 1991 he was mass spectrometry application manager at FISONS instruments. From 1991 to 1999, he worked as a researcher at the Centre of Behavioural and Forensic Toxicology of the Hospital and University of Padova, Italy. During this period he developed several informatic tools for scientific applications and created dozens of web sites for local and international scientific societies. From 2000 to 2012, he was the Scientific Manager of San Patrignano, the world's largest community for rehabilitation of drug addicts, where he also managed the multimedia department. In this office he created WeFree, an international network developed in collaboration with the UN which includes hundreds of Communities, Scientific Institutions and local and international Governmental Organizations.
In 2013, he moved to Turin where he started Bibibus, a digital communication firm passionate about working in the Arts, Science & Culture fields.
Gianpaolo Brusini
Bibibus
Via Lamarmora, 16
10128 Turin
Italy
e-mail: gianpaolo [dot] brusini [at] gmail [dot] com
---
Committee Members
Lars Ambach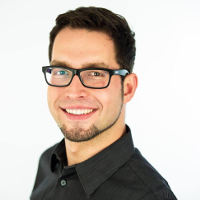 Born in Berlin, Germany, he graduated in Chemistry in 2009 at Humboldt University Berlin. From 2009 to 2010 he worked as a researcher at the Institute of Toxicology, Clinical Toxicology and Poison Information Center Berlin. From 2011 to 2015 he did his PhD at the Institute of Forensic Medicine Bern (Switzerland) in the Department of Forensic Toxicology and Chemistry. Since September 2015 he is a postdoctoral researcher at the Laboratory of Toxicology at Ghent University, Belgium.
Lars has been a TIAFT member since 2011 and has received the TIAFT Young Scientists Award for Best Oral Presentation in 2012. He is also a member of AAFS, GTFCh and BLT.
Lars Ambach, PhD
Laboratory of Toxicology
Department of Bioanalysis
Ghent University
Ottergemsesteenweg 460 – B-9000 Gent
Belgium
e-mail: lars.ambach@ugent.be
---
Mateus Bergamaschi
Pictures and short bio will follow soon.
Brigitte Desharnais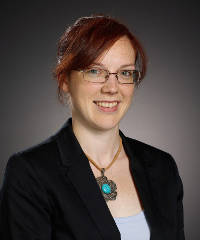 Born in Montréal, Canada, Brigitte obtained her B.Sc. in Chemistry with great distinction in 2011 from Concordia University (Montréal), where she is currently a Ph.D. candidate. She has been awarded an NSERC Vanier scholarship, the highest level of doctoral funding in science in Canada. Brigitte has been a TIAFT member since 2015 and has received the TIAFT Young Scientists Award for Best Oral Presentation in 2015. She is also a member of SOFT. Her research at Montréal's forensic sciences laboratory, the Laboratoire de sciences judiciaires et de médecine légale, focus on cyanide intoxications, the application of mathematics and statistics in analytical chemistry, and the use of proteomics in forensic toxicology.
Brigitte Desharnais
Department of Toxicology
Laboratoire de sciences judiciaires et de médecine légale
1701 rue Parthenais
Montréal, Québec, Canada
H2K 3S7
e-mail: brigitte.desharnais@msp.gouv.qc.ca
---
Veronique Dumestre Toulet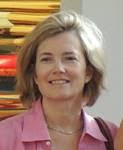 Born in Pau, in the south west of France, she studied Pharmacy at the Bordeaux University.
She has worked in several laboratories in the field of toxicology and received a doctorate in pharmaceutical sciences in 2002. Veronique has been an active member, and webmaster, of the French Society of Analytical Toxicology (SFTA) since 1997 and a TIAFT member since 1998.
Since 2003, she has been the Director of a Forensic Toxicology Laboratory in Bordeaux. She co-organized several SFTA meetings and received the 2011 Grand Prix of the French Society of Analytical Toxicology.
Veronique DUMESTRE-TOULET
Laboratoire TOXGEN
11 rue du commandant Cousteau
33100 BORDEAUX
France
e-mail: vdumestr@toxgen.fr
---
Rebecca Hartman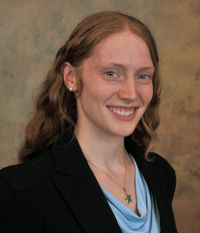 Rebecca is the Chief Toxicologist and Lab Director for Monroe County in the state of New York, USA. She received her doctorate in toxicology from the University of Maryland, Baltimore in 2015. Her research, conducted at the National Institute on Drug Abuse (USA), focused on drugged driving.
Born in Rochester, New York, USA, she received her bachelor's degree in chemistry from Cornell University in 2008. From 2008 to 2010, she worked as a forensic toxicologist in the Monroe County Medical Examiner's Office (Rochester, New York, USA). A TIAFT member since 2011, she has presented her work at several international conferences. She received the Society of Forensic Toxicologists (SOFT) Educational Research Award in 2013 and the 2015 American Academy of Forensic Sciences (AAFS) June K. Jones Scholarship, and was invited to speak at the 2013 Centre of Forensic Sciences (Toronto, Ontario, Canada) annual Drugs and Driving Symposium.
Rebecca L. Hartman, PhD
Chief Toxicologist
Department of Public Health
Office of the Medical Examiner/Monroe County
740 East Henrietta Road
Rochester, NY 14623
USA
e-mail: rebeccahartman@monroecounty.gov
---
Alain G. Verstraete, MD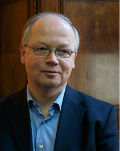 A TIAFT member since 1988, he studied Medicine at Ghent University, Belgium and specialized in Clinical Biology and in vitro Nuclear Medicine at Ghent University Hospital. He obtained a doctorate in the biomedical sciences in October 1994. Since 1987, he is responsible for the Toxicology Laboratory of Ghent University Hospital. He is part-time full professor at Ghent University. His main research interest is in drugs and driving. He was advisor to the former Belgian Federal Secretary of State for Security, Jan Peeters, for the drafting of the legislation on drugs and driving, and was coordinator of the EU projects ROSITA and Rosita-2 on roadside drug testing. He is chairman of the working group on Alcohol, Drugs, Medicines and Driving of Directorate-General Transport and Energy (TREN) of the European Commission. He is vice-president of the Belgian Society of Clinical Biology, vice-president of the Toxicological Society of Belgium and Luxembourg, board member and webmaster of the European Workplace Drug Testing society (EWDTS) and webmaster of the International Association for Therapeutic Drug Monitoring and Clinical Toxicology (IATDMCT). He received a 2002 AACC outstanding speaker award, the 2002 ICADTS (International Council on Alcohol, Drugs and Traffic Safety) Haddon award (given to scientists who take research findings and make changes in public policy), the 2002 TIAFT achievement award, and the 2005 Grand Prix of the French Society of Analytical Toxicology. He is member of the editorial board of Journal of Analytical Toxicology, Traffic Injury Prevention, Drug Testing and Analysis and Acta Clinica Belgica.
Alain G. Verstraete, MD
Laboratory of clinical Biology-Toxicology,
Ghent University Hospital
De Pintelaan 185 - B-9000 Gent,
Belgium
e-mail: alain.verstraete@ugent.be