TIAFT President
Chung, Hee-Sun, Ph.D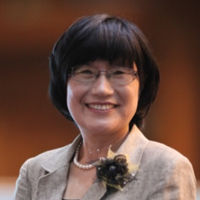 A member of TIAFT since 1990, she is the Director General of the National Forensic Service where she has been working since 1978. The institute is the one and only forensic medicine and science institute in Korea. It performs autopsies as well as scientific analysis, examination and research for forensic evidences based on forensic medicine and science. She completed her PhD (Pharmacy, 1987) on the effect of methamphetamine on the regional levels of neurotransmitters in the rat brain and did her post-doctoral research at the King's College in London. She is a vice president of the Korean Pharmaceutical Society and the President of Korean Society of Forensic Science. She is a member of the American Academy of Forensic Sciences (AAFS), and a member of an advisory committee on drugs for the Korean National Police Agency and Korean Food and Drug Administration. Her research interests include the impurity profiling of illicit methamphetamine, drug testing in alternative specimens and abuse liability of non-controlled drugs. She was honored as the most outstanding female scientist of 2007 by the Ministry of Science and Technology.
Chung, Hee-Sun, Ph.D
Dean/Full Professor
Graduate School of Analytical Science & Technology(GRAST),
Chungnam National University, 99, Daehangno, Yuseong-gu,
Daejeon 305-764 - Republic of KOREA
TEL - 82-42-821-8540 / Fax : 82-42-821-8541
e-mail: hschung(at)cnu.ac.kr
---
TIAFT President Elect
Marc LeBeau, PhD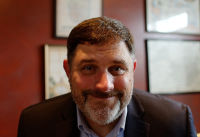 Marc A. LeBeau, PhD, is the Chief Scientist of the Scientific Analysis Section of the FBI Laboratory. He has worked as a Forensic Chemist and Toxicologist for the FBI since 1994 and has testified as an expert in federal, state, and county courts throughout the United States.
Dr. LeBeau holds a Bachelors degree in Chemistry and Criminal Justice from Central Missouri State University (1988) and a Master of Science degree in Forensic Science from the University of New Haven (1990). He was employed in the St. Louis County Medical Examiner's Office (1990-1994), before beginning his career with the FBI.
In 2005, he received his Doctorate in toxicology from the University of Maryland – Baltimore.
As a Fellow of the American Board of Forensic Toxicology, Dr. LeBeau is active in numerous scientific organizations. He is a member and Past-President of the Society of Forensic Toxicologists. Additionally, Dr. LeBeau serves as the President-Elect of The International Association of Forensic Toxicologists, is a Fellow of the American Academy of Forensic Sciences, and a member of the American Society of Crime Laboratory Directors.
Dr. LeBeau has served as the chairman of the Scientific Working Group on the Forensic Analysis of Chemical Terrorism (SWGFACT) and co-chair to the Scientific Working Group on the Forensic Analysis on Chemical, Biological, Radiological, and Nuclear Terrorism (SWGCBRN). He was also a co-chair of the Scientific Working Group for Forensic Toxicology (SWGTOX). He is currently the Toxicology Subcommittee Chair of the Organization of Scientific Area Committees (OSAC) and a Commissioner on the National Commission on Forensic Science.
In 2004, Dr. LeBeau won the FBI Director's Award for Outstanding Scientific Advancement and in 2008 he was the recipient of the End Violence Against Women (EVAW) International Visionary Award.
Marc LeBeau, PhD
Federal Bureau of Investigation, FBI Laboratory
2501 Investigation Parkway,
Quantico, Virginia 22135, USA
e-mail: marcanthonylebeau(at)gmail.com
---
TIAFT Past President
Alain G. Verstraete, MD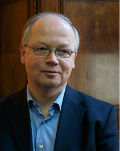 A TIAFT member since 1988, he studied Medicine at Ghent University, Belgium and specialized in Clinical Biology and in vitro Nuclear Medicine at Ghent University Hospital. He obtained a doctorate in the biomedical sciences in October 1994. Since 1987, he is responsible for the Toxicology Laboratory of Ghent University Hospital. He is part-time full professor at Ghent University. His main research interest is in drugs and driving. He was advisor to the former Belgian Federal Secretary of State for Security Jan Peeters for the drafting of the legislation on drugs and driving and was coordinator of the EU projects ROSITA and Rosita-2 on roadside drug testing. He is chairman of the working group on Alcohol, Drugs, Medicines and driving of directorate-general Transport and energy of the European Commission. He is vice-president of the Belgian Society of Clinical Biology, vice-president of the Toxicological Society of Belgium and Luxembourg, board member and webmaster of the European Workplace Drug Testing society (EWDTS) and webmaster of the International Association for Therapeutic Drug Monitoring and Clinical Toxicology (IATDMCT). He received an 2002 AACC outstanding speaker award, the 2002 ICADTS (International Council on Alcohol, Drugs and Traffic Safety) Haddon award given to scientists who take research findings and make changes in public policy, the 2002 TIAFT achievement award and the 2005 Grand Prix of the French Society of Analytical Toxicology. He is member of the editorial board of Journal of Analytical Toxicology, Traffic Injury Prevention, Drug Testing and Analysis and Acta Clinica Belgica.
Alain G. Verstraete, MD
Laboratory of clinical Biology-Toxicology,
Ghent University Hospital
De Pintelaan 185 - B-9000 Gent,
Belgium
e-mail: alain.verstraete(at)ugent.be
---
TIAFT Secretary
Daniel S. Isenschmid, PhD, D-ABFT

Daniel S. Isenschmid is currently a Forensic Toxicologist at NMS Labs in Willow Grove, Pennsylvania. He previously served as the Chief Toxicologist at the Office of the Wayne County Medical Examiner. In addition, he is a Clinical Assistant Professor, Department of Pathology at Wayne State University and an Adjunct Assistant Professor at Wayne State University, College of Pharmacy and Allied Health Professions. Dr. Isenschmid received his B.S. degree in Biology from Adelphi University and his M.S. and Ph.D. degrees in pathology and forensic toxicology, respectively, from the University of Maryland at Baltimore, School of Medicine. Dr. Isenschmid was the recipient of several Educational Research Awards from the Society of Forensic Toxicologists. In addition, he received the Irving Sunshine Award and Alexander O. Gettler Award from the Toxicology Section of the American Academy of Forensic Sciences. He has published and/or presented many papers on topics related to postmortem forensic drug testing including medical examiner case reports, the interpretation of postmortem cocaine concentrations, the stability and analysis of cocaine and its metabolites, and the effects of cocaine on human performance. Dr. Isenschmid has given many lectures in various topics related to forensic toxicology to graduate and undergraduate students, pathologists, law enforcement personnel and attorneys. He regularly gives lectures on the forensic toxicology of cocaine including the Borkenstein course on the effects of drugs on human performance and behavior at Indiana University, Bloomington. Dr. Isenschmid is Diplomate and Secretary of the American Board of Forensic Toxicology. In addition to being Treasurer of TIAFT, he is a member and Past President of the Society of Forensic Toxicologists and a Fellow of the American Academy of Forensic Sciences where he also served on its Board of Directors. Dr. Isenschmid was an Inspector for the National Laboratory Certification Program for more than 20 years and has served on the Drug Testing Advisory Board for the Department of Health and Human Services.
Daniel S. Isenschmid, PhD, DABFT
NMS Labs
3701 Welsh Road
Willow Grove, PA 19090, USA
e-mail: pointetox(at)aol.com
---
TIAFT Treasurer
Robert Kronstrand, PhD

Robert Kronstrand is currently working at the National Board of Forensic Medicine in Sweden. He received his BS degree in analytical chemistry in 1989, and his PhD in human toxicology in 2001, both from the University of Linkoping, Sweden. In 1990, he joined the National Board of Forensic Medicine, Department of Forensic Toxicology located in Linkoping, Sweden. Dr. Kronstrand has over 20 years of experience in the fields of postmortem toxicology, DUID, DFSA and drug testing in various matrices. Hi research has covered a wide range of topics over the years, including opiate toxicity and analytical toxicology with focus on the incorporation of drugs into hair. Over the last 10 years, LC-MS-MS as a technique has been another focus of his research. Dr. Kronstrand has also been engaged as a teacher at the Faculty of Health Sciences, lecturer at the masters program in chemistry and forensic science at Linkoping University and has been an advisor to students in medicine, biology and chemistry and is currently supervising three PhD students. He is member of several scientific organizations such as AAFS, TIAFT, SOFT and SoHT. He has published some 35 scientific papers, 4 book chapters and more than 40 congress presentations. He received the TIAFT Achievement Award in 2009, the SOFT Educational Research Award in 2001, and a TIAFT Young Scientist Award in 2000.
Robert Kronstrand, PhD
National Board of Forensic Medicine
Department of Forensic Toxicology
University of Linkoping, Linkoping (Sweden)
e-mail: robert.kronstrand(at)rmv.se
---
TIAFT Board Members
Dr. Dimitri Gerostamoulos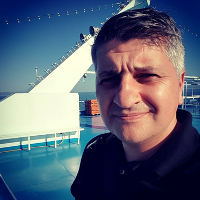 I am currently the Head of Forensic Sciences & Chief Toxicologist at the Victorian Institute of Forensic Medicine in Melbourne, Australia. I am a Toxicologist and Pharmacologist, and hold a Degree of Doctor of Philosophy (Medicine) in the field of Forensic Toxicology and a Bachelor of Science (Honours) Degree, both from Monash University. I am an approved analyst under Section 57B of the Road Safety Act of Victoria and have published numerous scientific papers and chapters in books and am an active member of The International Association of Forensic Toxicologists (TIAFT). I am also a member the Society of Forensic Toxicologists (SOFT) and the Forensic and Clinical Toxicology Association of Australasia (FACTA Inc). I am an approved assessor for the National Association of Testing Authorities, Australia (NATA) in Forensic Science. I have also been fortunate to be awarded the TIAFT Award for Excellence in Hamamatsu in 2012 and a Founding Fellow of the Faculty of Science, Royal College of Pathologists Australasia. I have given evidence in over 120 cases in many courts and Inquests in the field of forensic toxicology and pharmacology and have provided opinions on a number of other cases around Australia in relation to the pharmacology of drugs, effects of drugs in drivers, and analytical and toxicological issues.
I have been a long standing TIAFT member since 1993 where I attended my first meeting in Leipzig. Since that time I have been an active TIAFT member where I have attended many meetings and expanded my connections with many friends and colleagues. TIAFT is a very special organization that's seeks to advance the science of forensic toxicology through annual meetings, workshops, regional meetings, funded scholarships and collaborations. Indeed through collaborative work TIAFT has been integral so people can engage and foster relationships on a personal and institutional level. I have been the Bulletin co-editor for the last 5 years and take great pride in what has been achieved over this time. It has been a privilege to have had the opportunity to contribute to our history. I would like to thank the membership for electing me to the Board and look forward to the opportunity to work with them and the executive for the benefit of our membership.
Dimitri Gerostamoulos
Head - Forensic Sciences, Forensic Services & Chief Toxicologist
Victorian Institute of Forensic Medicine | www.vifm.org
65 Kavanagh Street, Southbank, VIC, 3006, Australia
Tel: +61 3 96844347 | Fax: +61 3 96827353
e-mail: dimitri.gerostamoulos(at)vifm.org
---
Carmen Jurado, PhD

Carmen Jurado has been a TIAFT member since 1982. She studied Pharmacy in Sevilla University, Spain, where she also obtained a specialization in the analysis of drugs of abuse and medical drugs. In May 1999 she obtained a PhD degree with a thesis focused on hair as a matrix for toxicological diagnosis. Since 1984 she is member of the staff in the Chemistry Department of the National Institute of Toxicology and Forensic Sciences in Sevilla, which belongs to the Spanish Ministry of Justice. Her main research interests are hair analysis for drugs of abuse and alcohol markers, forensic toxicology and postmortem toxicology. She is a member of several different scientific Organizations and Societies. Among them: Asociacion Espanola de Toxicologia (holding the Secretary position from 1991 to 1995 and Board Member from 1995 to 1999), Society of Hair Testing (Founding Member, holding the Secretary position from 2000 to 2004 and the Presidency from 2004 to 2008) and Societe Francaise de Toxicologie Analitique. In TIAFT she has been member of the Young Scientific Committee from 1996 to 2002 and Spanish Regional Representative since 2004. Dr Jurado is also one of the coordinators of the Proficiency Tests on Hair Analysis for Drugs of Abuse which are organized annually by the Society of Hair Testing.
Carmen Jurado, PhD
National Institute of Toxicology and Forensic Sciences
Chemistry Department
Avda. Doctor Fedriani s/n
41015, Sevilla, SPAIN
e-mail: carmen.jurado(at)mju.es
---
Univ.-Professor Dr. Dr. h.c. Hans H. Maurer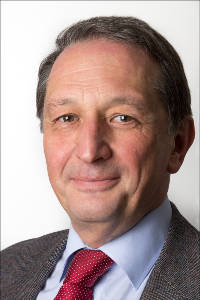 Hans H. Maurer has been full Professor of Pharmacology & Toxicology at the Faculty of Medicine and at the Faculty of Pharmacy, Saarland University from 1992 until October 2016. He was head of the Department of Experimental and Clinical Toxicology and is now Emeritus Professor at the same department. His main two areas of research are analytical toxicology (GC-MS, LC-MS of drugs, poisons and their metabolites) and in-vitro and in-vivo toxicokinetics (phase I and II metabolism, isoenzyme identification, drug transporters, pharmacogenomics, biotechnological metabolite synthesis). He has published extensively in both areas: over 270 peer-reviewed original papers, 30 review articles, and the Maurer/Pfleger/Weber, GC-MS handbooks and libraries, current edition 2016. A corresponding Maurer/Wissenbach/Weber LC-MSn library was published in 2014 and an LC-HR-MS/MS library will follow soon. He has been invited to numerous plenary and key-note lectures at meetings in six continents.
He is editorial board member of various international journals such as Journal of Chromatography B, Therapeutic Drug Monitoring, Analytical and Bioanalytical Chemistry, Current Pharmaceutical Analysis, Drug Testing and Analysis, Forensic Toxicology, Annales Pharmaceutiques Françaises, Toxicologie Analytique & Clinique; German Journal of Addiction Research and Practice, Egyptian Journal of Forensic Sciences, Arab Journal Forensic Sciences and Forensic Medicine, and reviewer of most of the international journals of his field as well as of scientific research foundations of various countries. He was guest editor of special issues of Journal of Chromatography B (1998), Therapeutic Drug Monitoring (2002 and 2004), Analytical and Bioanalytical Chemistry (2007, 2010, 2012), Pharmakon (2013), and Bioanalysis (2014).
In his career, Hans Maurer received several scientific awards, including the Young Investigator Award of the Medical Faculty presented in Homburg 1983, the Irving Sunshine Award for Outstanding Contributions to Clinical Toxicology from the International Association of Therapeutic Drug Monitoring and Clinical Toxicology (IATDMCT) presented in Vancouver 1997, "Membre d'Honneur" de la Société Française de Toxicologie Analytique (SFTA) presented in Dinard 2003, the Alan Curry Lifetime Achievement Award of TIAFT for Outstanding Contributions to Forensic Toxicology presented in Melbourne 2003, and the 2009 Outstanding Speaker Award of the American Association for Clinical Chemistry (AACC). In 2007, he received an Honorary Doctorate (Doctor honoris causa) of the Ghent University in Belgium for his outstanding scientific achievements.
Besides his membership in several national and international scientific societies, Hans Maurer is TIAFT executive Board member (2005-2017), treasurer of the Society of Toxicological and Forensic Chemistry (GTFCh, 1987-2017), and chairman of the GTFCh Committee "Clinical Toxicology" (1997-2015). He was a chair of the 2010 TIAFT-GTFCh Meeting in Bonn (Germany). Furthermore, he was President (2007-2009) and Council/Executive Board member (1999-2011) of IATDMCT and the Saarland regional president of the German Pharmaceutical Society (DPhG, 1991- 1992, 2004-2006). From 2012-2014, he was Dean of the Faculty 2, Theoretical Medicine and Biosciences, of the Saarland University in Homburg. From 2013-2019, he is member of the expert committee of the German Federal Government for scheduling new drugs of abuse.
Univ.-Professor Dr. Dr. h.c. (UGent) Hans H. Maurer
Emeritus Professor, Department of Experimental and Clinical Toxicology
Institute of Experimental and Clinical Pharmacology and Toxicology
Saarland University, D-66421 Homburg/Saar (Germany)
Phone: +49-6841-16-26050 - Fax: +49-6841-16-26051
E-mail: hans.maurer(at)uks.eu
web: webpage
---
Past Executive Committees
Executive Committee 2014 - 2017
President: Chung, Hee-Sun, Ph.D, Seoul (Korea)
President Elect: Marc LeBeau, PhD, Quantico, VA (USA)
Past President: Alain G. Verstraete, MD, Ghent (Belgium)
Secretary: Daniel S. Isenschmid, PhD, D-ABFT, Detroit, MI (USA)
Treasurer: Robert Kronstrand, PhD, Linkoping (Sweden)
Board Members:
Dr. Dimitri Gerostamoulos, Melbourne (Australia)
Carmen Jurado, PhD, Sevilla (Spain)
Univ.-Professor Dr. Dr. h.c. Hans H. Maurer, Homburg/Saar (Germany)
---
Executive Committee 2011 - 2013
President: Alain G. Verstraete, MD, Ghent (Belgium)
President Elect: Chung, Hee-Sun, Ph.D, Seoul (Korea)
Past President: Olaf H. Drummer PhD, BAppSc, Melbourne (Australia)
Secretary: Daniel S. Isenschmid, PhD, D-ABFT, Detroit, MI (USA)
Treasurer: Marc LeBeau, PhD, Quantico, VA (USA)
Board Members:
Carmen Jurado, PhD, Sevilla (Spain)
Robert Kronstrand, PhD, Linkoping (Sweden)
Univ.-Professor Dr. Dr. h.c. Hans H. Maurer, Homburg/Saar (Germany)
---
Executive Committee 2008 - 2010
President: Olaf H. Drummer PhD, BAppSc, Melbourne (Australia)
President Elect: Alain G. Verstraete, MD, Ghent (Belgium)
Past President: Pascal Kintz, PhD, Oberhausbergen (France)
Secretary: Chung, Hee-Sun, Ph.D, Seoul (Korea)
Treasurer: Daniel S. Isenschmid, PhD, D-ABFT, Detroit, MI (USA)
Board Members:
Marc LeBeau, PhD, Quantico, VA (USA)
Univ.-Professor Dr. Dr. h.c. Hans H. Maurer, Homburg/Saar (Germany)
Anya Pierce B.Sc, Dip. Med Tox, MBA, Dublin (Ireland)
---
Executive Committee 2005 - 2007
President: Pascal Kintz, PhD, Oberhausbergen (France)
President Elect: Olaf H. Drummer PhD, BAppSc, Melbourne (Australia)
Past President: Marilyn A. Huestis, Ph.D., MS, BS, Baltimore, MD (USA)
Secretary: Alain G. Verstraete, MD, Ghent (Belgium)
Treasurer: Daniel S. Isenschmid, PhD, D-ABFT, Detroit, MI (USA)
Board Members:
Chung, Hee-Sun, Ph.D, Seoul (Korea)
Univ.-Professor Dr. Dr. h.c. Hans H. Maurer, Homburg/Saar (Germany)
Anya Pierce B.Sc, Dip. Med Tox, MBA, Dublin (Ireland)
---
Executive Committee 2002 - 2004
President: Marilyn A. Huestis, Ph.D., MS, BS, Baltimore, MD (USA)
President Elect: Pascal Kintz, PhD, Oberhausbergen (France)
Secretary: Alain G. Verstraete, MD, Ghent (Belgium)
Treasurer: Olaf H. Drummer PhD, BAppSc, Melbourne (Australia)
Board Members:
Chung, Hee-Sun, Ph.D, Seoul (Korea)
Prof. Dr. Manfred R Möller, Homburg/Saar (Germany)
Anya Pierce B.Sc, Dip. Med Tox, MBA, Dublin (Ireland)
---
Executive Committee 1995 - 2001
President: Prof. Dr. Robert Wennig, Luxembourg, (Luxembourg)
Secretary: Mark B. Lewis, B.S., DABFT, Albany, NY (USA)
Treasurer: Olaf H. Drummer PhD, BAppSc, Melbourne (Australia)